As I told you earlier this year, we will see the Dickinson series back for a third season! The show was renewed in October 2020, and there's no way that it won't be as good as season 2.
Dickinson returns this fall!
You won't have to wait until next year for the rest of the story! Dickinson's third season will start on November 5, 2021. This season 3 will have ten episodes, three of which will be available as of November 5, and then one episode will be released each week.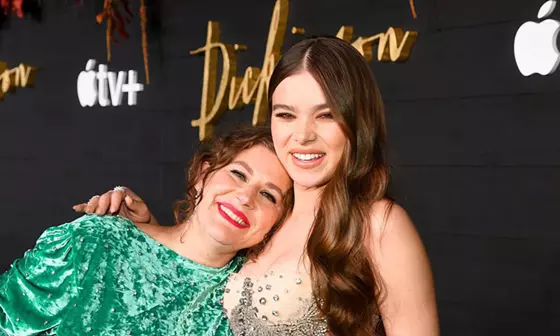 Showrunner Alena Smith and Hailee Steinfeld
Dickinson season 3 to be the final season of the show
"When I set out to make Dickinson, I envisioned the show as a three-season journey that would tell the origin story of America's greatest female poet in a whole new way, highlighting Emily's relevance and resonance to our society today," series creator Alena Smith said in a statement. "In my wildest dreams, I could never have imagined how rich and satisfying the experience of making this show would become and the incredible joy it has been to tell Emily's story along with Hailee [Steinfeld] and our brilliant, passionate cast and crew."

Smith added: "I can't wait to share our epic final season with the world, and to bring our audience along with us to the conclusion of Emily's coming-of-age saga, as she continues to fight for her own poetic truth while reckoning with so many of the issues that face us now."
What will happen in Dickinson season 3?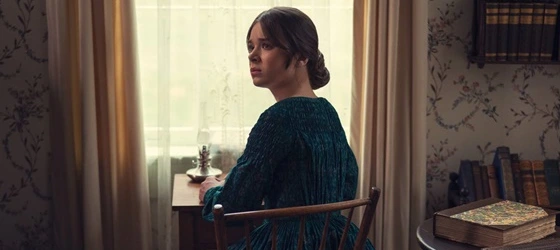 The Power of Writing
According to the official description for season 3, Emily Dickinson's "most productive time as an artist falls amid the raging American Civil War and an equally fierce battle that divides her own family. As Emily (Hailee Steinfeld) tries to heal the divides around her, she wonders if art can help keep hope alive and whether the future can be better than the past."
As the series' showrunner explains, the power of writing will become very important to Emily. Her perspective on her poetry changes as she discovers words can have an impactful effect on someone's life and maybe even change them!
"Within the context of season two, we're looking at Emily is struggling with the question of whether or not to publish her work and whether or not to pursue fame as an end in itself," Smith told The Hollywood Reporter. "Henry, who is doing huge amounts of work as a writer and publisher [and who will return in season 3] doesn't have the option of being known for his work because his life would actually be at stake if it were to be discovered that he was publishing this underground magazine.

"He kind of is bringing up the question of, there has to be some kind of value to writing that goes beyond just publicity, and that is something that Emily is also going to be able to take with her into season three. Her whole relationship to writing really changes into a question of can I make a difference in the world."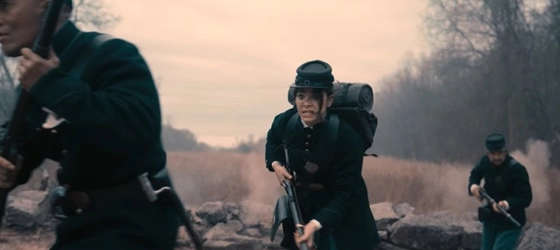 But what about that Civil War?
We know it's going to be an eventful time for our characters. As Alena Smith shared in the interview with The Hollywood Reporter, this will also mean some major changes within their society.
"I think that season three really brings this question of in order to build a better future, you need to confront the damage of your past, and that's true for a country and a nation as much as that's true for a family or an individual," Smith said. "So that's really the central theme of season three: how can we build a better society without being honest about how we got here."
For the record, Smith and the entire Dickinson team wrote season 3 during one of America's most controversial elections, i.e. the 2020 presidential election.
Smith said that being in the writer's room watching news showing riots at the Capitol in Washington, D.C. while writing about the Civil War was "almost a little on the nose," because of "how much the Civil War was reminding us of our own times."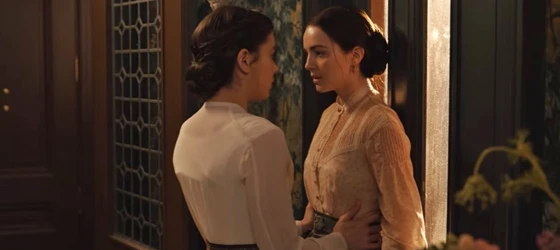 Emily and Sue's relationship
The relationship between Emily and Sue (Ella Hunt) will be one of the focal points in season 3, as we could imagine after their very romantic and intimate time in the season 2 finale.
The new season is not only going to be a challenge for the two young women, as they are not allowed to do anything openly and publicly together. The new season will test the strength of their relationship. But these challenges only make them work harder and find more creative ways for their love story continues!
"Sue and Emily end this season [two] more committed than they've ever been, and Sue, who basically realized that when she was pulling herself away from Emily, she was in danger of extinguishing her true self, I think once she comes back to her real self and realizes how close she came to that happening, she promises Emily and herself that she's never going to betray her again," Smith said.

"When we enter season three, Emily and Sue are definitely in what we would call a spiritual marriage but that doesn't really answer any of the questions about how do you actually have a relationship that can function in any kind of sustainable way when one of them is married to the other one's brother. It's also the 1860s. So that becomes exactly the question that Emily and Sue are grappling with in season three. They're both much more grown-up and in some sense more committed to each other than they've ever been, but they still can't exactly figure out what a relationship could really be in terms of the day-to-day."
Take a sneak peek into the new season and see what's in store for our favorite queer poet!
Apple has revealed a teaser for Dickinson season 3, and it promises to be an exciting ride.
Where to watch Dickinson season 3?
Dickinson Season 3 will be available on AppleTV+ here: tv.apple.com/us/show/dickinson
Conclusion
The anticipation is palpable for Dickinson's third season on Apple TV+. The show has always delivered stellar performances and content, but this year it will be even more action-packed than before! I can't wait to see what happens next!