"The Boys"
"The Boys" is an Amazon Prime Video series created by Eric Kripke based on Garth Ennis and Darick Robertson's comic book series of the same name.
"The Boys" is a highly entertaining series that takes a humorous and irreverent look at what happens when superheroes abuse their powers. The story follows the Boys, a group of vigilantes, who are determined to expose the truth about the Seven, a group of corrupt superheroes, and Vought, the multi-billion dollar conglomerate that runs the superheroes and hides their dirty secrets. The series is filled with action, humor, and drama.
"The Boys" Scores Two More Stars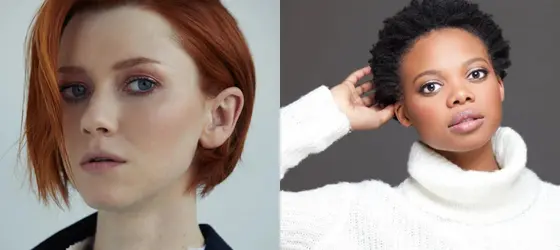 Valorie Curry (photo: Nathan Johnson) and Susan Heyward (photo: Lelund Duron Thompson)
Valorie Curry (Veronica Mars, The Twilight Saga: Breaking Dawn - Part 2) and Susan Heyward have both been added to the cast of "The Boys" season 4, with Curry taking on the role of superhero Firecracker and Heyward playing Sister Sage.
Eric Kripke Talks About His Plans For The Duo
So, since neither of these two characters is from the comic book "The Boys," it's impossible for me to tell you more about these characters and the role they will have in this new season. However, showrunner and head writer of the series Eric Kripke has indicated that the duo will be at the heart of evil and violent plans.
Cameron Crovetti Becomes Regular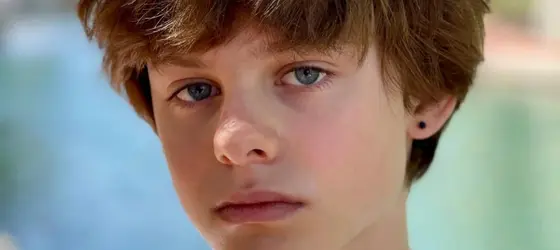 (Photo: Bradley Cramp)
As for Cameron Crovetti, he has been promoted to a regular cast member on "The Boys", after playing the role of Ryan Butcher for two seasons. This news comes after Crovetti's character saw his role expand considerably in season 3, with Homelander (Antony Starr) becoming more and more attached to the boy. With this new promotion, it looks like his character will play an even bigger role in the events of season 4.
Exclusive Insights Into What To Expect From Ryan In Season 4
Kripke told Variety that Ryan's reaction to Homelander's vicious murder in the season 3 finale was "not great." This suggests that Ryan may be drawn further into his father's orbit in the new season, much to the chagrin of Billy Butcher (Karl Urban), who has tried to protect Ryan from Homelander's influence.
"Ryan is a really important piece of the story because he's half Becca, half Homelander," Kripke told Variety. "If Butcher can figure out how to get his shit together and get the kid back, that could be the single best weapon they have against Homelander. But vice versa. If Homelander wins the kid over, that's apocalyptic because then there are two Homelanders. It's like a child drama with apocalyptic stakes. It's like 'Kramer vs. Kramer' meets 'Avengers: Endgame.' So that will be a really rich story moving forward."
In another interview, Kripke said, "If [Homelander] is allowed to raise Ryan, he will raise Ryan to be a second Homelander, which will have apocalyptic stakes."
He added, "If he stays in that environment, he's on his way to becoming another Homelander. And so I think it's a hint at what one of the major conflicts in season four will be, which is Butcher and Homelander having this battle over Ryan."
"The Boys" Season 4 Is Coming Soon!
There has been no official announcement regarding the release date of the fourth season yet, but it is expected to be released in 2023.