What "The Fallout" Is All About?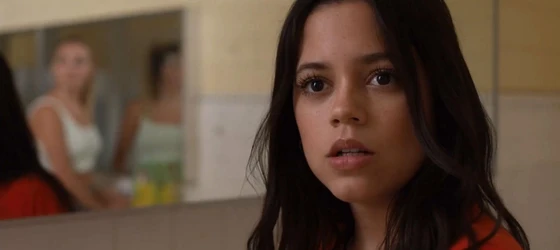 Written and directed by Megan Park, "The Fallout" is a deeply intimate and insightful film that explores the consequences of a mass school shooting. It follows the lives of several students as they grapple with the trauma and grief of losing friends and classmates. Megan Park masterfully captures the raw emotions of her characters, providing audiences with a powerful and moving portrayal of how sorrow can forever change people.
According to the official synopsis, "The Fallout is a film about the unseen faces of a tragedy, those who can't turn their pain into effecting positive change in the world because they are too afraid to leave their bedrooms. Three teenagers form a unique and dynamic bond as they navigate the never linear, often confusing journey to healing in a world that feels forever changed."
High schooler Vada Cavell (Jenna Ortega) is struggling to cope with the aftermath of a mass shooting at her high school during which she ended up hiding in the bathroom with fellow students Mia (Maddie Ziegler) and Quinton (Niles Fitch). In the months following the events, she slowly begins to redefine herself, sharing her experience with her new friend Mia.
Vada's relationships with her family, her younger sister, and her best friend Nick (Will Ropp) are all forever altered. She views the world differently now. She is no longer the carefree girl she once was. But through her pain, Vada finds strength and resilience. And she learns that it is possible to move forward after even the most devastating of events.
Despite all that has happened, Vada is able to find some happiness in her new life.
LGBTQ+ Characters Are The Heart Of The Movie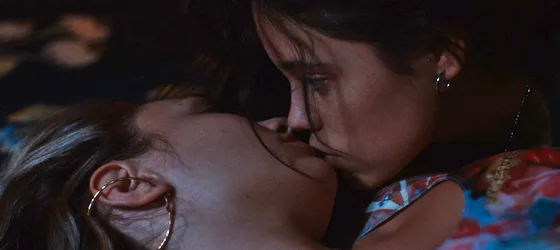 One of the most interesting aspects of "The Fallout" is its LGBTQ+ characters.
In the film, Vada is just beginning to grow and understand her sexuality when the carnage takes place. And we understand she's bisexual, or pansexual, as she progresses through her relationship with Mia, who is lesbian, and with Quinton.
This aspect felt so real to me, and it was handled with such care. It's not gratuitous or exploitative but rather an honest exploration of what it means to search for identity and connection in the sequel of trauma.
But what I found most interesting about the portrayal of LGBTQ+ characters is the way that their sexuality is not the focus of the story. The focus is on their relationships and how those relationships are affected by the events they face.
What's more, their relationship is portrayed in a realistic and relatable way, without any sensationalism or melodrama.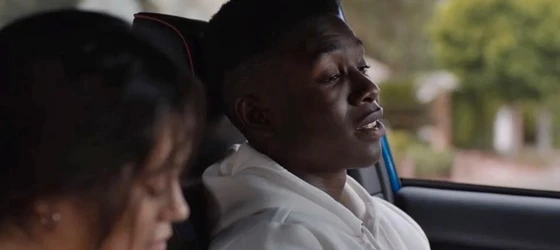 It's Powerful
"The Fallout" is a heart-wrenching movie that will leave you feeling all kinds of emotions. It is beautifully shot and perfectly captures the emotions of the characters. The camera is focused on how the tragedy affects our main character's life and relationships with others around her, and we see her struggle to move forward after what happened at school. It's a powerful film that will stay with you long after you've seen it.
Jenna Ortega's Stellar Performance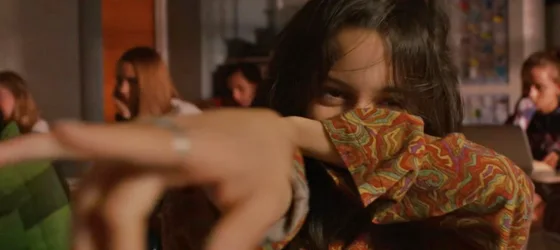 All of the cast gives great performances, but Jenna Ortega is definitely the stand-out. Her performance is emotional and nuanced, and she brings the character of Vada to life in a truly captivating way. We feel the terror and trauma that she's going through as she tries to come to terms with what happened.
Jenna Ortega is joined by Maddie Ziegler as Mia and Niles Fitch as Quinton Hasland.
The three together provide an amazing on-screen dynamic that will have you engaged from start to finish.
It Will Leave You Wanting A Fallout 2
"The Fallout" is also frustrating in the best way possible.
The characters are so well-written that it's impossible not to become attached to them. I wonder how they would continue to grow and change over time.
It's frustrating in the sense that I want more, but it's also a good sign that the movie did its job of engaging me on an emotional level.
Ultimately, I'm left with a strong desire to see more of these characters and their stories, which is a testament to the movie's success. And who knows? Maybe there will be a Fallout 2.
The Official Trailer
I highly recommend "The Fallout" to anyone looking for an emotional and powerful experience. Check out the trailer below and see for yourself!
The Release Date
"The Fallout" premiered at SXSW in March 2021 and was released online on January 27, 2022.
It immediately received positive reviews from critics and was praised for its realistic portrayal of life after a mass school shooting.
Where To Watch?
"The Fallout" is now available to stream on HBO Max. The movie of 1h36 min is also available for purchase or rental on YouTube.
The link to the HBO Max streaming page is hbomax.com/the-fallout.
The link to the YouTube is youtube.com/watch?v=docDEPufIxk.