"Bonnie & Bonnie" Tells The Story Of Two Young Women Who Fall In Love
Yara, played by Emma Drogunova,lives with her family in Hamburg-Wilhelmsburg and divides her time between work at a supermarket, managing the home, and hanging out with friends. One day, she meets Kiki, played by Sarah Mahita, and falls under the spell of this young rebel who lives in a youth center.
Yara grew up with her father's expectations of how she should live - obediently following tradition. In fact, he has already chosen a husband for his daughter. And when it becomes clear to Yara's family who she really loves; he feels betrayed by her actions so decides to take drastic measures to stop this relationship before anything more serious happens between the two young girls.
With Kiki, she experienced for the first time freedom after growing up in a conservative family. Yara never felt free before Kiki came into her life.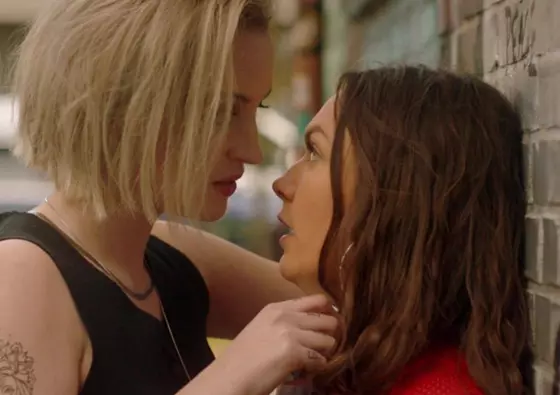 As for Kiki, she learned what it meant to belong and have someone who truly cared for her.
Kiki and Yara have no choice but to flee in Southern France, taking the only course of action left open to them.
They don't know what's coming next and they're running from a past that will never leave them alone - as Bonnie & Clyde would do.
"Bonnie & Bonnie" Is A New Lesbian Movie That You Can't Afford To Miss
Directed by Ali Hakim, and written from the perspectives of author Maike Rasch and playwright Angelika Mönning, "Bonnie & Bonnie" is a moving story about two young women who love each other.
It's also an inspiring tale that shows people to always be loyal to themselves as well as not letting others decide for us.
Watch The Trailer For "Bonnie & Bonnie"
Watch the trailer of lesbian romance "Bonnie & Bonnie" below:
"Bonnie & Bonnie" Out Now
Watch Ali Hakim's new movie "Bonnie & Bonnie" available for streaming on Vimeo with English and German subtitles here: vimeo.com/ondemand/bonniebonnie
If you speak German, the movie is also on Amazon Prime Video here: amazon.de/Bonnie-Emma-Drogunova/dp/B081Z8VTJV