Introducing Showtime's new series "The First Lady"
As if the White House walls are talking
For Showtime, "The First Lady" is "a revelatory reframing of American leadership" with "interweaving storylines so intimate it's as if the White House walls are talking."
Through this show, viewers are given an intimate peek into the lives of Michelle Obama, Betty Ford, and Eleanor Roosevelt—each of whom made her mark on society through bold activism, tireless work ethic, and powerful voices.
Throughout history, these women have played a key role in shaping the course of our nation, offering guidance and support to their husbands and helping to build a better future for all.
While each woman had her own unique background and perspective on life, they all understood what it meant to be a woman in politics. Through their struggles and triumphs alike, these groundbreaking figures paved the way for generations of female leaders to follow in their footsteps.
"Throughout our history, presidents' spouses have wielded remarkable influence," Jana Winograde, Showtime president of entertainment, said in a statement. "Not only on the nation's leaders but on the country itself."
Meet the stars: Viola Davis, Gillian Anderson, and Michelle Pfeiffer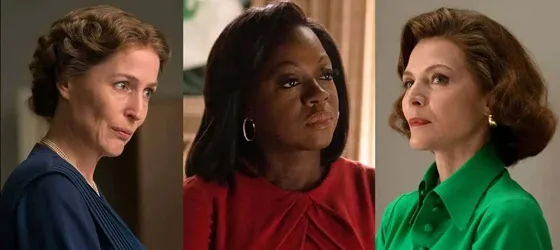 Starring Viola Davis as Michelle Obama, Gillian Anderson as Eleanor Roosevelt, and Michelle Pfeiffer as Betty Ford, the cast of the show is top-notch, with each actress bringing her unique interpretation to the role.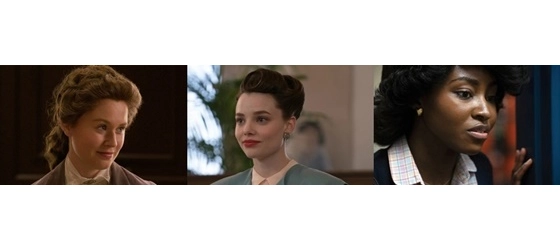 Actresses Eliza Scanlen, Kristine Froseth, and Jayme Lawson play the younger versions of the characters in the series. Eliza Scanlen plays Eleanor Roosevelt, Kristine Froseth plays Betty Ford, and Jayme Lawson plays Michelle Obama.
"With these formidable artists in front of and behind the camera, we couldn't be more thrilled—especially at this unique moment in time for our nation—about the powerful promise of The First Lady," said Amy Israel, executive vice president of scripted programming at Showtime.
From the critically acclaimed director of "Bird Box"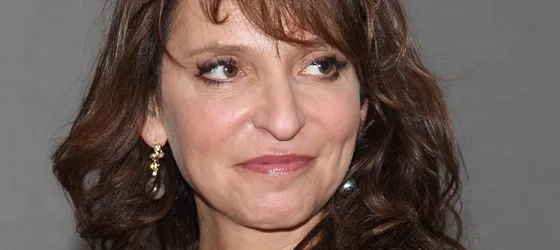 Susanne Bier (photo by Alberto E. Tamargo)
One thing that makes "The First Lady" even more special was that it is directed by a woman, Susanne Bier, who previously worked with acclaimed actress Sandra Bullock on "Bird Box".
Clea DuVall also stars in the series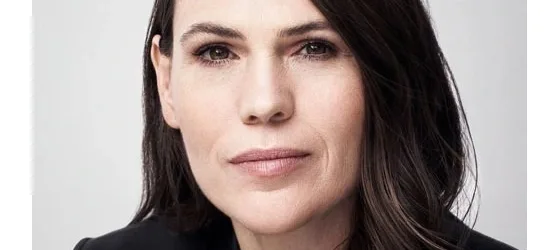 The impressive cast also includes lesbian writer-director-actress Clea DuVall. In the first two episodes and episode 5 of "The First Lady", you'll get to see DuVall playing the role of Tommy.
The good and bad of "The First Lady"
The First Lady: flawed but still worth watching
While the new TV show about America's First Ladies certainly has some good points, it is not without its flaws. The scenes and periods follow one another in a somewhat disjointed way, making it difficult to get a clear sense of the larger narrative. In addition, it might have been more effective to dedicate an entire season of the show to each individual First Lady rather than combining them all together into one haphazard story.
Despite these issues, however, this program sheds light on some fascinating aspects of these influential women, one in particular.
"The First Lady": A Queer Look at the Life of Eleanor Roosevelt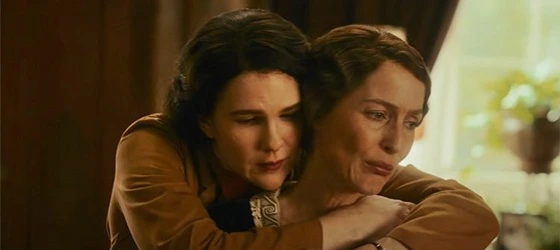 Some people have criticized the show for its portrayal of Roosevelt, but it is worth watching. I mean, can you resist watching Gillian Anderson as Eleanor Roosevelt?
If you learned everything there is to know in high school history class, you probably remember Eleanor Roosevelt as President Franklin D. Roosevelt's wife and his most active and visible advisor. While she was definitely influential, many aspects of Eleanor's life have been omitted from the standard historical narrative, including her queer side. "The First Lady" seeks to explore this side and offers a fresh look at Eleanor Roosevelt's life. For the first time, her relationship with Lorena "Hick" Hickok, played by Lily Rabe, is given serious consideration. You are given a more complete picture of the complex woman who helped shape 20th century America.
Watch the trailer now
Here's the trailer for "The First Lady":
Watch "The First Lady" on Showtime
"The First Lady" premiered on Showtime on April 17, 2022. You can stream the episodes now on Showtime here: sho.com/the-first-lady. A new episode will be offered every Sunday. Season 1 consists of 10 episodes, with the finale scheduled for June 19, 2022.