How Does "The Mitchells vs. The Machines" Contribute To LGBTQ Representation?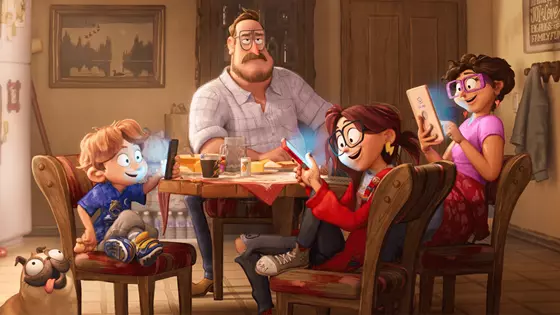 Directed by Michael Rianda, "The Mitchells vs. The Machines" contributes fully to the representation of our community in animated films and this was greatly lacking.
As much as we can see an improvement in LGBTQ visibility in TV shows and movies, there is a huge deficit in animated films.
Until now, it was quite frustrating to have only characters of little importance.
Remember Onward and Officer Specter, Disney's first lesbian character who was both hugely important but such a small part of the film.
In "The Mitchells vs. The Machines," the situation is completely different.
Katie Mitchell Is Queer
Katie Mitchell is openly queer. We don't know if she's lesbian, bisexual, or whatever, and truth be told, that doesn't matter at all here since her queer identity is not in doubt.
The story doesn't focus on that either, but many references are present throughout the film, which makes it very enjoyable.
For example, Katie likes to wear a rainbow pin or has decorated her room with a portrait of French lesbian writer/director Céline Sciamma (Portrait of a Lady on Fire, Water Lilies).
Other references are sprinkled throughout the film, but the most striking is the one that happens at the very end.
Katie is video chatting with her family from college and her mother, Linda, asks her questions about her relationship with her classmate like, "Are you and Jade official?" or, "Are you going to bring her home for Thanksgiving?"
But What Story Does "The Mitchells vs. The Machines" Tell?
Katie Mitchell is an avid movie buff, as evidenced by the many posters on her bedroom walls. She would like to become a filmmaker and has been making her own films since she was a child.
One day, Katie and the rest of her family, including her father, Rick (Danny McBride), her mother, Linda (Maya Rudolph), and her brother, Aaron (Mike Rianda), embark on a road trip, a kind of cinematic journey, to stop the uprising of the machines that could well end the world.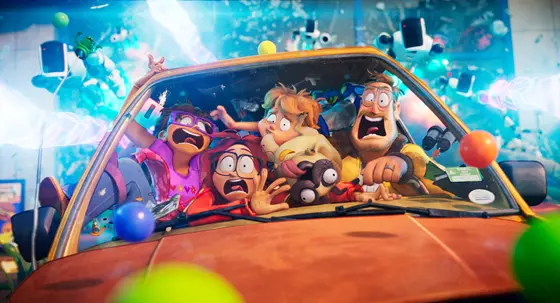 You may realize quickly that this movie is full of references to other movies like Terminator or Mad Max; to cult series like Knight Rider and the car we all dreamed of as teenagers, KITT; and to GAFAM like Facebook and Amazon.
The Bonus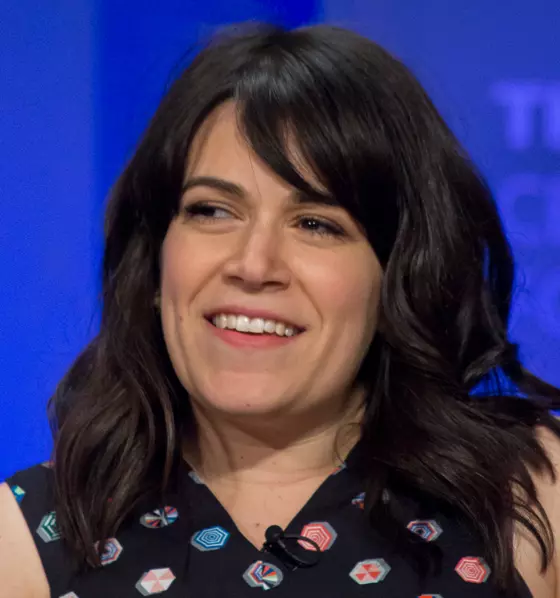 Actress Abbi Jacobson
As a bonus, the actress who plays Katie, Abbi Jacobson (Broad City), is openly bisexual.
The Trailer
Here is the trailer:
Where to Watch "The Mitchells vs. The Machines" Animated Movie?
"The Mitchells vs. The Machines" is available on Netflix since April 30, 2021. Here is the link: https://www.netflix.com/title/81399614