A Suspenseful Plot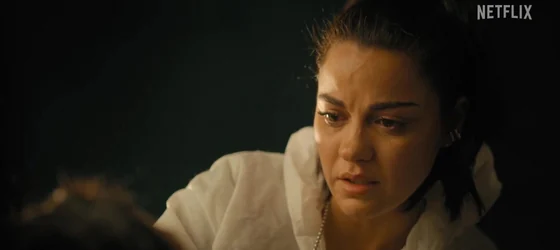 In Leticia López Margalli's groundbreaking upcoming series "Triptych", Rebecca—a forensic medicine expert—is presented with a mystery that may cost her everything.
As Rebecca investigates the murder of Aleida Trujano, the president of an international company, she discovers that Aleida is actually her twin she has never met.
Through further investigation, Rebecca discovers she is part of a trio of triplets who were separated under suspicious circumstances. With real and present danger and secrets hiding her identity, Rebecca embarks on a perilous journey to uncover the truth about her origins and why she and her remaining sister, an exotic dancer, are both threatened.
This journey into the unknown promises to deliver shocking surprises and gripping suspense.
Check Out The Official Trailer For "Triptych"
Experience the captivating and mysterious world of "Triptych" by watching the trailer below. Get to know the main character and her sisters: Aleida and an exotic dancer, as they proudly kiss women - highlighting their queer identities.
Meet The Cast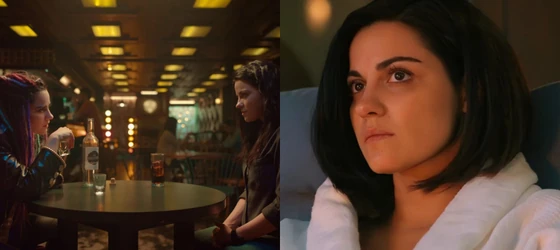 Maite Perroni (Rebelde) leads the cast of the upcoming series, playing not only the main character but also her twins. Alongside her, a group of talented actors and actresses have been carefully selected to bring this exciting show to life, namely:
Angel Zermen (Inicuo: Brotherhood) as Moreno
Hector Kotsifakis (Honeymoon)
Flavio Medina (Narcos: Mexico)
And Nuria Bages (El Privilegio De Amar)
Release Date: "Triptych" To Hit Netflix On February 22, 2023!
Get ready for eight episodes of "Triptych" (Triada), coming exclusively to Netflix on Wednesday, February 22, 2023. Here's the link to add it to your watchlist: netflix.com/title/81494917.
High Tension And Vibrant Characters
"Triptych" is a psychological thriller TV series that explores the controversial topic of human cloning. Drawing comparisons to the acclaimed Canadian show "Orphan Black," which aired from 2013 to 2017, "Triptych" delivers exceptional character development and a gripping plot. The tension builds steadily throughout the season, with each episode offering something new and exciting. Overall, "Triptych" is a great entertaining experience.