Chosen series
"Chosen" is a Danish science fiction drama that was created by Christian Potalivo and Jannik Tai Mosholt, the creators of The Rain.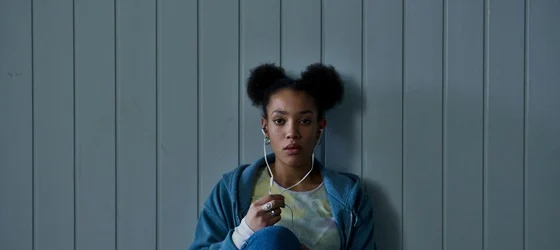 The story follows Emma (Malaika Mosendane), a 17-year-old girl living in the small town of Middelbo, who's always felt like she didn't belong. But when strange things start happening, Emma sets out on an adventure to find her true identity while trying not only to save herself but also to uncover hidden mysteries.
Thus, when Emma investigates a meteor shower that took place seventeen years ago and made Middlebo famous, she meets a group of young people who are convinced it was an alien ship that crashed there and not a meteor. Among them is Marie (Andrea Heick Gadeberg), a young queer girl who seems rather strange at first sight because she says she's a vampire, but we learn to like her over the episodes.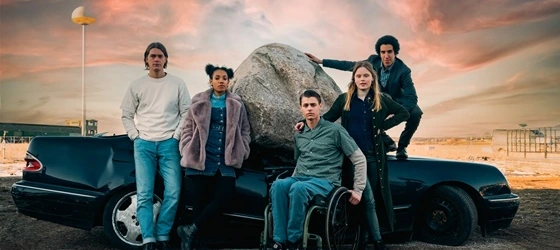 Andreas Dittmer as Frederik, Malaika Mosendane as Emma, Albert Rudbeck Lindhardt as Mads, Andrea Heick Gadeberg as Marie, and Mohamed Djeziri as Elvis
Soon enough, Emma and Marie form an instant connection and end up sleeping together. The rest of the show sees the two girls turn away from each other a little. Emma drifts away from the group to discover the disturbing truth lurking in her town, and as she makes progress in her investigation, she teams up with an alien. And Marie learns Emma has also slept with her friend Frederik (Andréas Dittmer), even though she thought herself in a relationship with her already! But the last episode opens the doors to more between them when they admit they are actually missing each other.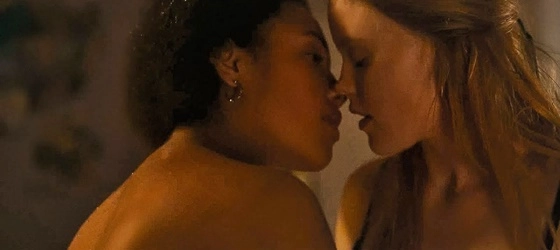 To more? Does it mean there will be a season 2?
Netflix has not yet announced if they renew "Chosen", so I'm sorry, I don't know if it will be back for a second season. But stay tuned!
A great series that leaves you wanting more!
I enjoyed watching "Chosen". The story was engaging, and the ending left me wanting more. The only regret I had was the limited number of episodes in season 1. With six episodes, this first season was pretty short.
Get a sneak peek at this exciting new show
Watch the trailer for "Chosen" below:
Watch Chosen on Netflix Now
This show is perfect for sci-fi fans or if you're looking for a nice show with queer female characters. It has some great action scenes and an interesting storyline. If you want to watch Chosen season 1, it is available on Netflix since January 27, 2022. Here's the link: netflix.com/title/81152777