"Elite" season 6 picks up shortly after the events of the fifth season, with Samuel's fate still very much up in the air. While the premiere episode does provide some answers, it also leaves plenty of questions for fans to mull over in the weeks ahead.
In addition to resolving the cliffhanger that ended the previous season, season 6 also sees the return of some familiar faces and the introduction of a few new characters. With so much to look forward to, you are in for another wild ride.
New Season. New Direction.
The new season of "Elite" will focus on the aftermath of Samuel's death and the attack on Benjamin. It will also address the systemic abuses occurring at Las Encinas, such as racism, sexism, and LGBTQ-phobia, which have been recurring themes in "Elite," especially in season 5. The lack of response from the Las Encinas administration will force the students to take matters into their own hands. The new season will be very critical of the show's characters and their inaction in the face of abuse. It will be a very dark and gritty season, with no holds barred.
Who Is In The Cast Of "Elite" Season 6?
They're Back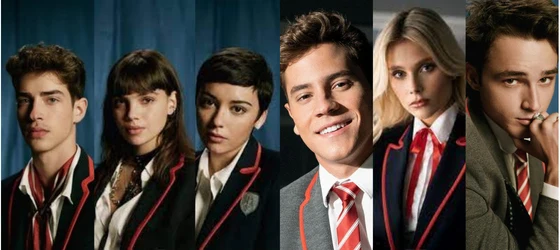 In this season, we will see Patrick (Manu Rios), Mencía (Martina Cariddi), Ari (Carla Díaz), Isadora (Valentina Zenere), Iván (André Lamoglia), and Phillipe (Pol Granch) take center stage. While they were the original cast in the previous season, they are now at the front of the show after the departure of many main characters. In addition to Samuel, Omar, Guzmán, and Rebeka will not be in the cast of season 6.
Yes, unfortunately, we have to say goodbye to the couple Rebeka-Mencía that will not continue beyond season 5, which is really a big disappointment. We loved this couple, and their on-screen chemistry was undeniable. However, the producers have something else in store for us as they revealed a new love interest for Mencía. Sara is being introduced as part of the new faces this season and we are already intrigued to see how these two will spark together!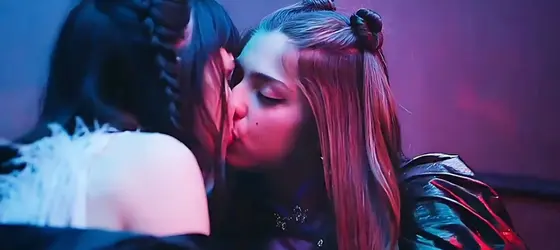 New Faces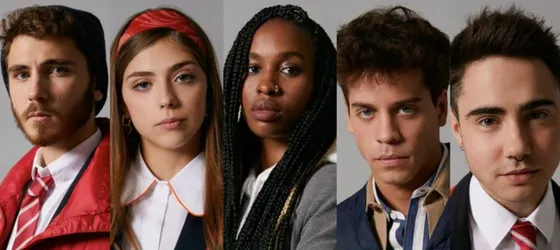 Netflix has announced that six brand-new stars will be appearing in season 6. The newly-added cast members include:
Álvaro de Juana as Dídac
Carmen Arrufat Blasco as Sara
Ana Cristina Bokesa as Rocío
Alex Pastrana as Raúl
Ander Puig as Nico
Note that Ander Puig has made history by becoming the first transgender cast member of "Elite."
The Rest Of The Cast
The rest of the cast includes:
Nadia Al Saidi as Sonia
Carloto Cotta as Cruz Carvalho
Adam Nourou as Bilal
Luz Cipriota as Roberta
Guillermo Campra as Hugo
Ignacio Carrascal as Javier
Marc Bonnin as Álex
Where To Watch "Elite" Season 6
The sixth season of "Elite" was released on Netflix on November 18, 2022, with the launch of eight all-new episodes. Here's the link: netflix.com/title/80200942.
And Here's The Trailer For This Brand-New Season At Las Encinas
The trailer piques our curiosity as it gives us a glimpse of what we can expect from the upcoming season. It is clear from the trailer that we will be treated to many exciting moments.
Season 7 Confirmed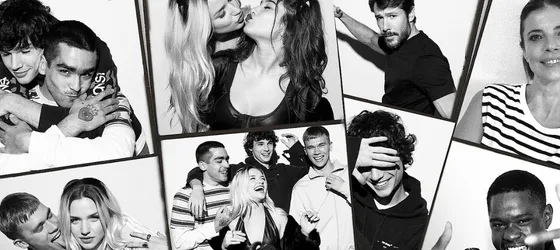 After waiting patiently for season 6, Netflix has already announced that they have renewed the series for another season.
We know not much about "Elite" season 7 at this time, of course, but according to recent reports, filming may have begun or been about to begin, and seven new actors are joining the cast.
Omar Ayuso will return for season 7. Ayuso, who has played the character of Omar since season 1, will take over from Samuel as the show's central character.
He'll be joined by an impressive cast that includes:
Mirela Balic (Codigo Emperador)
Fernando Lindez (Skam Espana)
Nadia Al Saidi (Como Mandarlo Todo A La Mierda)
Gleb Abrosimov
Alejandro Albarracín (Los Hombres De Paco)
Iván Mendes (El Cuadernor De Sara)
Maribel Verdú (El Laberinto Del Fauno by Guillermo del Toro)
The roles they will play are unknown for now, but you can expect some big things from "Elite" season 7.
Stay tuned!