"We are concerned to see a resurgence of efforts to exclude transgender youth from full participation in their communities, to criminalize or ban best-practice medical care that is proven to save lives, or to exclude LGBTQ people in a variety of other settings," the corporations said in a statement issued last week.

"Such legislation would send a message that is at odds with the Texas we know, and with our own efforts to attract and retain the best talent and to compete for business."
Clearly, the idea is to pressure lawmakers to stop targeting LGBTQ people. Under the letterhead of Texas Competes, these companies are opposing two dozen anti-LGBTQ bills.
"We have long strived to make our workplaces safe and welcoming for everyone we employ. But the fullness of our team members' lives, and the lives of their families, stretch well beyond the workplace," the statement said. "They deserve to feel safe, welcome, and treated with dignity in those settings, too."
It's worth noting that numerous anti-LGBTQ bills have been introduced recently in the Texas legislature.
House Bill 1399
HB 1399 seeks to prohibit minors from using reversible puberty blockers or hormone treatments when they are essential for the mental health of transgender children.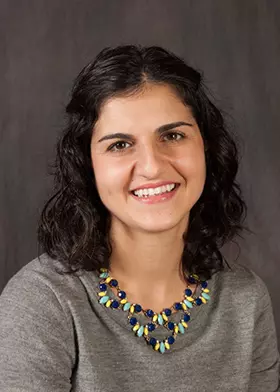 General pediatrician Marjan Linnell
"The point is to have a reversible treatment that can give them some time," Marjan Linnell, a general pediatrician, told The Texas Tribune. "That not only helps to gain some time to make sure we're making an appropriate and best practice medical decision for these kids and families, but we also know it can be incredibly important for preserving the mental health of our kids that are going through gender-affirming care."
The House Committee on Public Health approved HB 1399 on April 27, 2021, by a 6-4 vote with 1 abstention. The bill now heads to the House floor for a vote.
Senate Bill 1311
SB 1311 would revoke the medical licenses of health care providers and physicians who prescribe gender reassignment-related treatments prohibited by the previous bill I mentioned above. SB 1311 has just passed out of Senate Committee on State Affairs and will soon be introduced to Senators for a vote.
Senate Bill 29
On April 15, 2021, the Senate approved SB 29 by an 18-12 vote on third reading which prohibits trans people from playing sports on a team that matches their true gender.
SB 29 was sent to the House Committee on Public Education.
Be aware that unfortunately, even though SB 29 will only apply to elementary and high school students, another bill, House Bill 4042, has been introduced in the Texas House that targets college and university students.
House Bill 4042
HB 4042 was introduced in the House on March 11, 2021, and is currently still in the Texas House Committee on Public Education.
Rather than addressing pressing issues such as the pandemic, vaccination, or the electric grid, Texas legislators would rather target LGBTQ people.