It all started with Danni Newbury and Christy Wilson, who had embarked on an adoption process. They had to start legal proceedings to confirm their parentage with their children. It was complicated, but it highlighted the difficulties experienced by LGBTQ couples in New Jersey.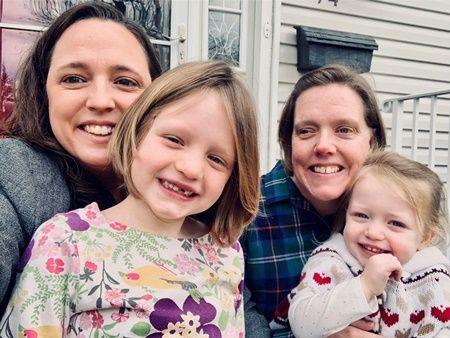 Danni Newbury, her wife Christy Wilson, and their daughters
Alisha De Lorenzo, Interim Deputy Director of Garden State Equality, explained how difficult it used to be.
She said, "When I went through the process of adopting my non-biological child a few years ago, it was a costly and legal nightmare [of] background checks, attorney fees, judicial hearings, home visits. The bills were never-ending."
Newbury and Wilson eventually won their case, but based on this experience, Newbury called in lawyer Bill Singer to draft a bill with Debra E. Guston so that no other couple would have to go through the lengthy process of acknowledging parentage.
Newbury was then able to convince Senator Nicholas Scutari to become the principal sponsor of the bill, so it could be formally introduced for a vote in the Senate. It was then approved and Governor Phil Murphy signed the bill into law in January. The new legislation will come into force in April.
The New Legislation
No more legal hurdles and endless bills when traveling or moving, as the U.S. Constitution previously required non-biological parents to get a court order to confirm parentage between themselves and their children.
As a result, this legislation allows LGBTQ parents to get recognition of their parentage by any state or country that might challenge it.
This applies to non-biological parents - including LGBTQ parents - who are married, in a civil union, or in the case one spouse is a transgender person.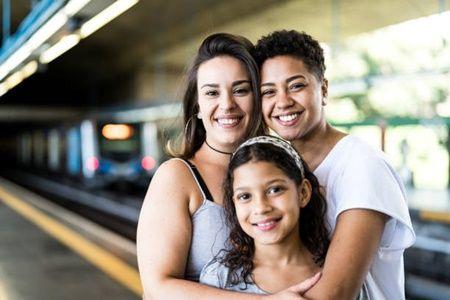 Besides, the adoptive parent can now be listed on the child's birth certificate.
The law removes the requirement for a home study, background checks and an appearance in court for a hearing.
It'll also make it easier to apply for government or legal benefits for a child.
The Simplified Process
Now, couples have to submit various documents to the Family Division of the New Jersey Superior Court.
a marriage, civil union, or conjugal relationship certificate
the child's birth certificate listing both parents
a sworn declaration that explains the circumstances of the child's conception to guarantee that no other person has a right of parentage over the child
Thus, the adoption process will, therefore, be better and much easier for LGBTQ couples.
Photo 2 courtesy of Danni and Christy