The Gay-Straight Alliance vs. The School District
This year, a group of students from Pendleton Heights has banded together to restart the Gay-Straight Alliance (GSA) under the sponsorship of a teacher. The GSA was allowed to meet after school in the classroom of their sponsoring teacher. But, unlike other student groups at the high school, they have not been allowed to promote anything on bulletin boards or anywhere else around campus.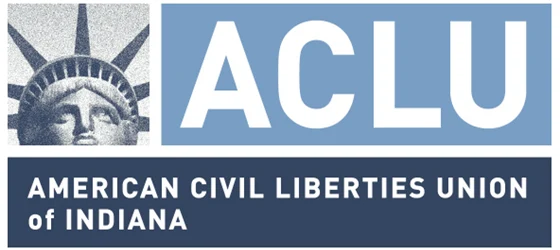 The ACLU is demanding that the school ends discrimination
The students called on the American Civil Liberties Union of Indiana, which immediately intervened to defend their rights. The ACLU is a well-known and respected organization for fighting against these types of abuses.
"Students at Pendleton Heights High School may participate in non-curricular clubs recognized by the school," said Ken Falk, ACLU of Indiana legal director, in a release. "By creating additional hurdles for Pendleton Heights Gay-Straight Alliance such as censoring the group's promotions and prohibiting fundraising, the school is infringing on these students' rights."
"This group aims to create an environment that provides support to students, during a time that otherwise might be increasingly difficult for LGBTQ students," added Kit Malone, advocacy strategist at ACLU of Indiana, in the release. "The differential treatment aimed at Pendleton Heights Gay-Straight Alliance by administrators is unwarranted, and these students must be treated in the same manner that all other student groups are treated."
When the group was prevented from advertising its meetings and activities, the group is "severely hindered in its purpose as a place of shelter, support, and education, not just for LGBTQ students, but for all Pendleton Heights High School students," said the ACLU in its release.
The mission of the Gay-Straight Alliances
Gay-Straight Alliances in high schools are nothing new. They've been around for decades now, and their mission is quite simple: to provide LGBTQ+ students and allies with social, emotional support in an environment where they feel comfortable being who they want to be - with no judgment or negative reactions from other individuals at their school!
What does the law say?
The Equal Access Act of 1984 was passed to provide all non-curricular student groups with equal access in schools that receive federal funds.
This law also ensures that schools may not deny comparable access to any other student group because of the "religious, political, philosophical, or other content of the speech at [the group's] meetings."
For now, Pendleton Heights High School officials are defending themselves by saying that the GSA was not officially recognized as a group yet. But if it has been sponsored by a teacher and allowed to meet in a classroom after school, then this would mean they were already considered an official student club, right?
Conclusion
This case takes an interesting look at the difficulties LGBTQ+ students face in high school and how they must fight against discrimination too.