Last year, as you know, the U.S. Supreme Court banned discrimination against LGBTQ people in employment.
The court recognized that Title VII of the Civil Rights Act of 1964 prohibiting discrimination "because of sex" was valid for LGBTQ people. But this decision protected LGBTQ employees only.
Biden has now changed that with an executive order that "prohibit discrimination on the basis of gender identity or sexual orientation, so long as the laws do not contain sufficient indications to the contrary."
It offers protection for LGBTQ people from discrimination in schools, health care, the workplace, and other areas of life.
"Children should be able to learn without worrying about whether they will be denied access to the restroom, the locker room, or school sports," Biden's executive order states. "Adults should be able to earn a living and pursue a vocation knowing that they will not be fired, demoted, or mistreated because of whom they go home to or because how they dress does not conform to sex-based stereotypes. People should be able to access healthcare and secure a roof over their heads without being subjected to sex discrimination."
In the executive order, President Biden also recognized that discrimination against LGBTQ people "often overlaps with other forms of prohibited discrimination, including discrimination on the basis of race or disability."
"For example, transgender Black Americans face unconscionably high levels of workplace discrimination, homelessness, and violence, including fatal violence," the order states.
Government agencies are now required to review existing regulations and policies to ensure that they fully recognize that the term "sex" includes sexual orientation and gender identity.
A plan must be in place within 100 days to enforce the order.
This is a huge step forward that strengthens the laws protecting against discrimination voted in recent years at a local level.
Several LGBTQ organizations have welcomed Biden's order.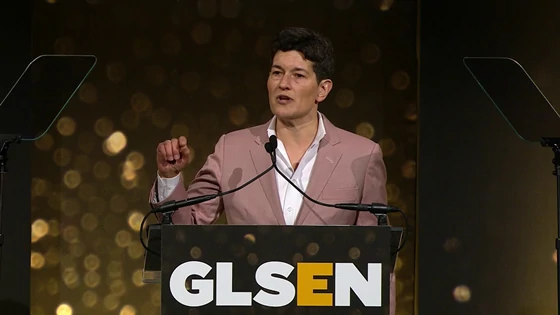 Eliza Byard
Eliza Byard, executive director of GLSEN, an organization that promotes the inclusion of LGBTQ youth in education, said the Biden administration is sending "a clear message to students across the country who have been facing really vicious and harmful and gratuitous attacks from the bully pulpit of the Department of Education for four years."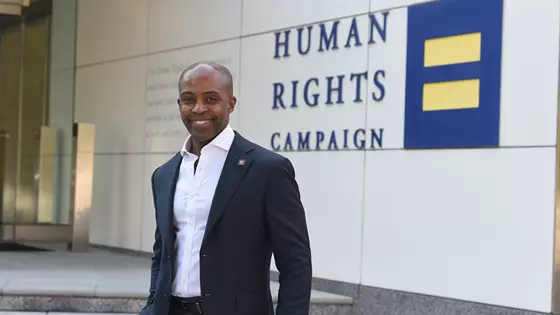 Alphonso David
Alphonso David, president of the Human Rights Campaign, also said it was "the most substantive, wide-ranging executive order concerning sexual orientation and gender identity ever issued by a United States president."