Tina Kotek
Before serving in the Oregon House of Representatives, Kotek, 55, worked as the policy director for Children First for Oregon. She then becomes a public policy advocate for Oregon Food Bank. She also co-chaired the Human Services Coalition of Oregon and is now co-chair of the Governor's Medicaid Advisory Committee.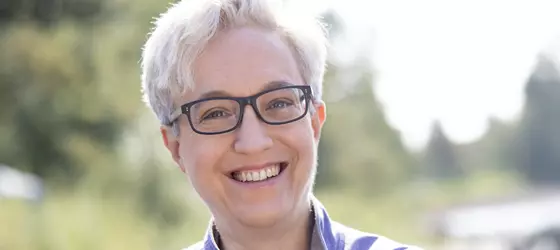 Speaker of the Oregon House of Representatives
Tina Kotek is currently serving at the Oregon state legislature and is the first openly lesbian to serve as House Speaker.
When Tina Kotek announced she would run for Governor of Oregon, she cited several issues which are important to her, such as the housing crisis, bolstering access to health care and addiction treatment, and taking steps to fight the climate crisis.
"Oregonians are living through a devastating pandemic, the intensifying impacts of climate change, and the economic disruptions that leave too many behind," she said in a statement. "We must get past the politics of division and focus on making real, meaningful progress for families across our state."
The Democratic primary
Tina Kotek is the favorite candidate because of her experience as House Speaker since 2013. However, this doesn't mean that Kotek has won in a walk to take Oregon's governorship - many other strong candidates are vying. That will no doubt make up one fascinating race!
The main Democratic candidates running for governor in Oregon.
Conclusion
If Tina Kotek's campaign succeeds, she will be the first openly lesbian to serve as governor of Oregon. She would replace current Governor Kate Brown, who is openly bisexual, and who can't run for re-election. The election will take place on November 8, 2022.