The ReadOut Lesbian Literature Festival
The ReadOut Festival is a celebration of lesbian literature that has been held annually for the past six years. Every year, lesbian literature fans gather at the Gulfport Public Library in Florida for ReadOut, an event celebrating the works of authors who write for and about lesbians. Attendees can browse a wide selection of books, meet fellow book lovers, and get in touch with their favorite authors. In addition to promoting lesbian literature, the ReadOut Festival also provides a space for readers to connect with one another and share their love of reading. For many attendees, the event is a chance to discover brand-new authors and genres, as well as to make new friends.
ReadOut 2022: The Agenda
Celebrating Lesbian Voices Through Literature And Law With Michèle Alexandre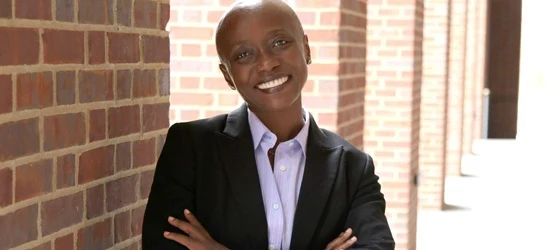 Michèle Alexandre [Courtesy of Stetson University]
Attendees of ReadOut 2022 are in for a special treat - Michèle Alexandre will be presenting her keynote address at the event, bringing her invaluable perspective and experience on the topic of empowering lesbian voices through literature and law.
Michèle Alexandre is a true inspiration for all. She is an accomplished author, a renowned civil rights attorney and the first African-American woman and LGBTQ+ Dean of the College of Law at Stetson University. Throughout her career, Alexandre has fought for social justice and inclusivity within the legal profession—paving the way for countless others after her.
Her talk will explore how lesbians have been historically underrepresented in both literature and law - a problem she hopes to help solve with her insight. Alexandre has written several works that focus on gender, sexuality, and civil rights, including "Sexploitation: Sexual Profiling and the Illusion of Gender" (2014) and "The New Frontiers of Civil Rights Litigation" (2019) – making her the most qualified person to discuss this issue from a unique third-party perspective.
Panels and workshops
On top of this, the panel events and workshops also promise to be engaging and entertaining. Whether you want to explore some science fiction, fantasy novels or try out some lesbian romance and poetry- there is something for everyone!
ReadOut 2022 will be a unique experience that combines live panels and workshops with live and pre-recorded content from featured lesbian authors and speakers.
The workshops will be organized around different genres, including science-fiction, fiction, fantasy, novels as well as lesbian romance and poetry, from various authors in each category!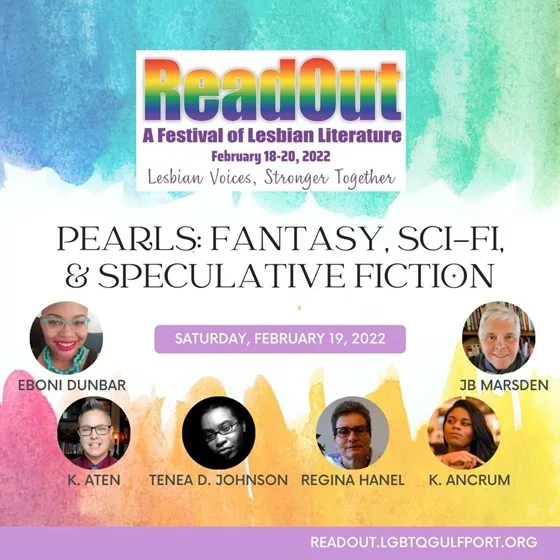 Join thousands of women for a weekend of lesbian literature
Last year, due to the pandemic, the event was held virtually for the first time, but ReadOut founder Alison Solomon saw this as an opportunity to open the doors of the event for lesbiansfrom all over the world. This year again, the festival will be held online, giving even more people the chance to participate.
This year, the ReadOut Lesbian Literature Festival is taking place from Friday, February 18 to Sunday, February 20, 2022.
Register now for the world's best lesbian literature festival
ReadOut is a free event. To participate, simply register to get your Zoom link here: eventbrite.com/readout-2022-festival-of-lesbian-literature-tickets.
For more information about the ReadOut lesbian literature festival, visit its official website at readout.lgbtqgulfport.org.
If you love lesbian literature, don't miss the opportunity to register now!