The Last Of Us Is Back With A Part 2 Just As Queer As The First One!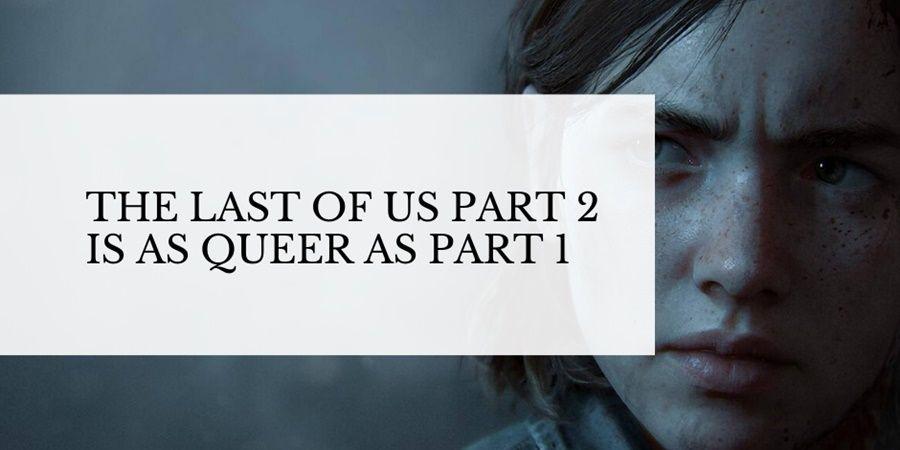 Released in 2013 by Naughty Dog and regularly described as a masterpiece, The Last Of Us is an action game that has revolutionized video games with its exceptional LGBTQ+ representation.
Good news! An equally queer second part has just been released!
The Last Of Us
In the first part of the game, Ellie and Joel were walking through the United States in a post-apocalyptic universe after a pandemic caused by a fungus that is taking control of humans.
Ellie (Ashley Johnson's voice) is the main character of The Last of Us. She is a 14-year-old lesbian teenage orphan who has never known the world as it was before the pandemic, unlike Joel who was 30 when the virus spread.
They will eventually join a community in Wyoming with Joel's brother.
The Last Of Us Part 2
In The Last of Us Part 2, we find Ellie five years later in search of revenge.
Ellie is now 19 and evolves in the story alongside two accomplices, also LGBTQ characters: Dina (Shannon Woodward), a bisexual woman, and Lev (Ian Alexander), a transgender teenager.
The only regret here is the abandonment of the trans plot.
After a first part that had made a name for itself with its revolutionary LGBTQ representation and the quality of the action-adventure game itself, the sequel is just as interesting.
The plot includes a romance between Ellie and Dina.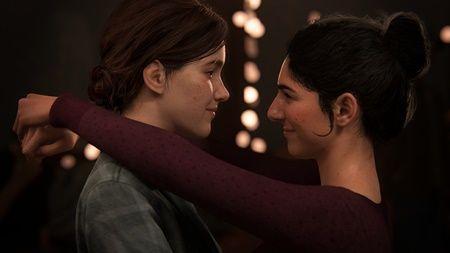 Plus, what I like is that their relationship is at the center of the game, it's an integral part of the plot from beginning to end.
We find Ellie and Dina openly flirting or confessing their feelings, both regretting not having opened their hearts sooner.
Their relationship comes with the usual complications of young and queer love.
Ellie's journal entries scattered throughout the game also provide us with a lesbian perspective on her life and experiences. They also detail past crushes on other girls that bring a lighter touch to the much more violent world of the game.
The Last of Us Part 2 is available on PlayStation 4.
LGBTQ Representation In Games
There is still a lack of LGBTQ representation in video games, even though things have been trying to improve in recent years.
Popular games such as "Dragon Age: Inquisition", "Mass Effect", and "Overwatch" have contributed to this over the last decade.
In January 2020, GLAAD and developer Dontnod Entertainment announced the creation of "Tell Me Why", the first game from a major developer to feature a "playable transgender character".
Many independent games like "Gone Home", "Life is Strange" and "Butterfly Soup" have also contributed to a better representation of our community in gaming.
In fact, it is on the independent scene that we find the best LGBTQ representation thanks to many queer creators.
There are now thousands of queer video games with LGBTQ characters hosted on the itch.io platform today if you are interested.
Comments
No comments made yet. Be the first to submit a comment