What Are Apple's New Gender-Neutral Emojis For IOS 13.2?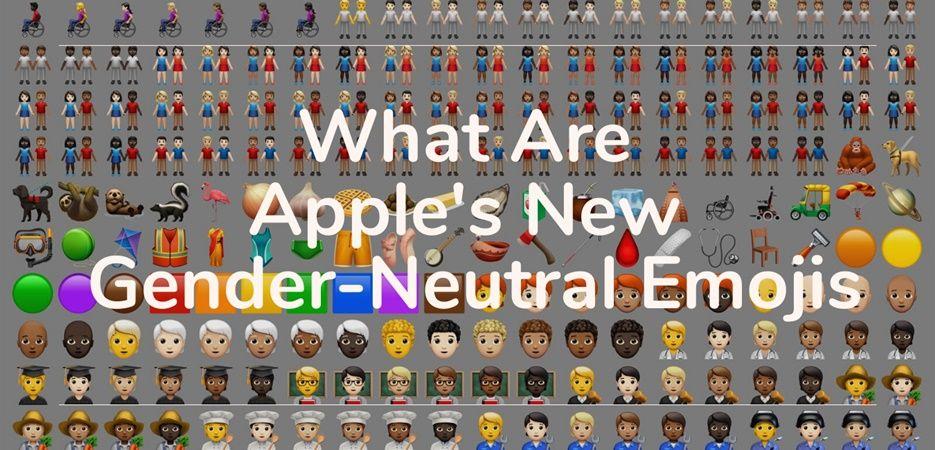 At first, emojis were not designed to represent people, let alone LGBTQ+ people, but quickly it was decided that among the emojis should be listed human beings.
Years later, emojis have taken an important place in our text messages and on social networks. They are now a way of identifying us with others.
Tom Cook, Apple's openly gay CEO, unveiled the first complete set of gender-neutral emojis for the IOS 13.2.
No need to feel rejected and absent from what represents a new form of expression. Transgender and non-binary people now have their place among emojis. Also, among these new inclusive emoji, we find emojis representing people who use wheelchairs, walking cane, hearing aids, and mechanical arms and legs.
Jean-Marie Navetta, spokesperson for PFLAG, told Business Insider:
"Anytime we can make anyone feel more seen and included, it's a good thing. We're starting to recognize when people need other ways to express themselves ... We are really thinking about this in ways we haven't in the past."
A recent survey conducted by Piper Jaffray found that very few Gen-Z have no access to the emojis of Apple (17%).
Melanie Willingham-Jaggers, the deputy executive director for GLSEN, a nonprofit advocating for LGBTQ-inclusive education and schools, said:
"Emojis are the language we use. To have queer and non-binary folk represented in emojis, that's especially important for young people. They're able to grow up with this language."
The society in which we live calls for more inclusiveness and equality. It is a good thing to know that everyone will be able to express themselves as they wish with emojis.
Comments
No comments made yet. Be the first to submit a comment