Is it going to be good? Are we going to like these new songs? Well, we have already discovered the first single 'Stupid Love' released last February. You can watch 'Stupid Love' in our previous article announcing the music clip here.
Out of the 16 songs on this new album, we know that Lady Gaga has collaborated with DJ White Shadow, the producer of 'Born This Way' as well as many other artists like Ariana Grande, BLACKPINK, Elton John, and many others, so this album is going to be pretty good.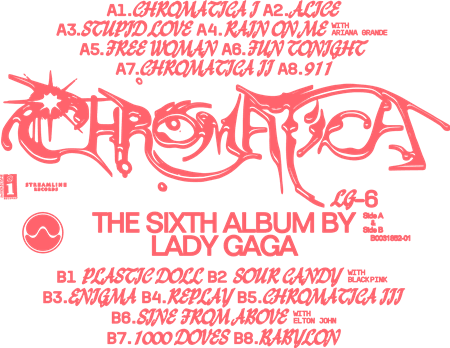 It's been a long wait. "Chromatica" was originally planned for late 2019, before to be postponed. Then, the album was supposed to be distributed in April, but due to the global coronavirus pandemic, the release was delayed again.
Now that the pandemic is gradually slowing down around the world, it's time for music!
"The journey continues. You can officially join me on #Chromatica on May 29," Lady Gaga recently announced on social media Facebook, Twitter, and Instagram.
Lady Gaga's sixth studio album will be available soon so we can jam on it all summer long!