Lesbian Jesus Hayley Kiyoko Unveils Her New Single "L.O.V.E. Me"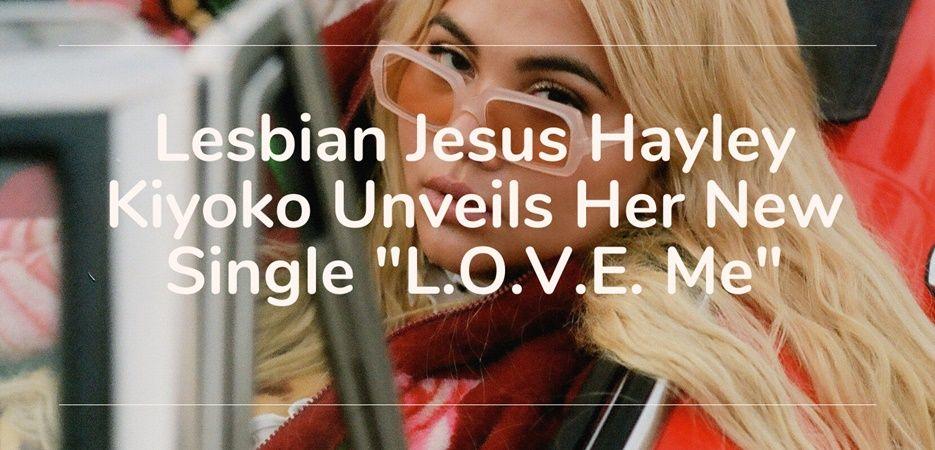 With her highly successful debut album "Expectations," Hayley Kiyoko is now one of the music stars and a new pride for our community. The song "Curious" already has 23 million views on YouTube.
The NPR has recognized Hayley Kiyoko as one of the most influential musicians of the 21st century and she recently received the Youth Innovator Award from LGBTQ organization The Trevor Project.
Known as Lesbian Jesus, Kiyoko immediately established herself as a lesbian in the eyes of the world.
Today she presents us with her new single "L.O.V.E. Me" in which she sends a message to her girlfriend. She explains that she doesn't want their relationship to remain hidden, but wants to live it openly. She shares her frustration and her desire for freedom with us through this new song that you can listen to below.
"I'm very protective of my personal life but admittedly I'm a big romantic at heart," Kiyoko said in a press release. "'L.O.V.E. Me' captures what it feels like to fall head over heels and want to shout from the rooftops about it. It's showcasing the classic struggle we sometimes face when someone tells you they love you in private but is too scared to express that love publicly."
"L.O.V.E. Me" is part of a collection of singles entitled "I'm Too Sensitive for This Sh*t" of which we have already heard singles "Demons" and "I Wish". This collection of singles is like a second album and will be released on January 10, 2020.
In a recent interview with Rolling Stone, she recently explained the process of composing this collection of singles:
"It's so relevant to what I'm going through right now," Kiyoko said. "I'm just trying this new thing where if I write something, I'll publish it."
Hayley Kiyoko will tour 30 cities across North America from January to March 2020 with the first concert at SOMA in San Diego on January 29. The tour will end in late March at the Hollywood Palladium.
Here is "L.O.V.E. Me":
Visit the official website for more information on the tour: hayleykiyokoofficial.com/
Hayley Kiyoko is to be followed on social networks: Facebook - Instagram - Twitter
Comments
No comments made yet. Be the first to submit a comment