"It just kind of happened," said "Onward" producer Kori Rae. "The scene, when we wrote it, was kind of fitting and it opens up the world a little bit, and that's what we wanted."
"It's a modern fantasy world and we want to represent the modern world," said the film's director, Dan Scanlon.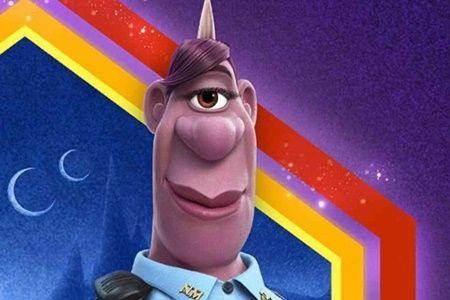 Officer Specter
So, starting March 6, 2020, you can discover Officer Specter, a Cyclops cop, described as an LGBTQ character. Officer Specter is played by lesbian screenwriter and actress Lena Waithe.
Lena Waithe by Emma Mcintyre/Getty Images
This queer character evolves in a universe where people have lost their connection to the magical arts. The story mainly follows "two teenage elf brothers who embark on an extraordinary quest to discover if there is still a little magic left out there."
Our queer heroine has no major role, she appears briefly in one scene in which she tells a driver, "My girlfriend's daughter got me pulling my hair out."
Until now, there was a clear lack of LGBTQ representation in Disney animated films. Officer Specter is the first LGBTQ female character created by the studio, and I hope it won't be the last.
Also, Marvel President Kevin Feige, whose company was bought out by Disney, intends to continue to develop LGBTQ representation in future Marvel films.
"Yes, absolutely. Yes. Very soon. In a movie, we're shooting right now," Feige told NBC News.
Perhaps Feige is talking about "The Eternals", the upcoming Marvel movie that will put a gay couple at the center of the story and is scheduled for release by Disney on November 6, 2020.
So while waiting for a main queer female heroine, and maybe the lesbian Star Wars character, of which I have no recent news for the moment, we should rejoice in Officer Specter's even-too-short appearance in "Onward."
It's cool to see Disney finally caring about LGBTQ visibility. Here's the trailer: