Writer/director Sylvie Verheyde (Sex Doll) wanted to tell the true story of Madame Claude, whose real name was Fernande Grudet, a pimp who was the head of the most successful brothel in France from the 1950s to the 1980s.
She wanted to retrace the life of this woman at the heart of French political power who rubbed shoulders with the greatest, from American President John F. Kennedy to Marlon Brando and many others.
From the beginning of the movie, we find ourselves in the 60s/70s in Paris at the heart of a successful brothel at the time when French women were fighting for their freedom of thought, their sexual freedom, and the freedom to choose their life.
About 200 women work under the leadership of Madame Claude (Karole Rocher), who runs this little world like a mother, but also like a ruthless businesswoman.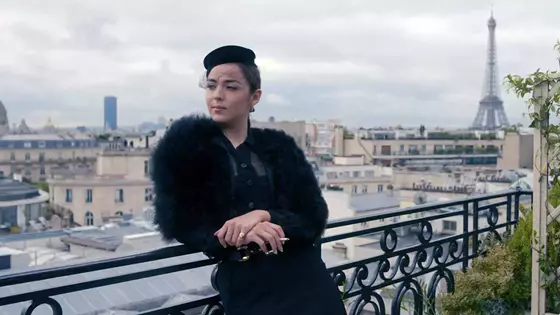 The story begins with the arrival of Sidonie (Garance Marillier) who immediately proclaims her love for women. We will understand later that she is rather bisexual or pansexual.
Quickly, Sidonie imposes herself as an intelligent woman besides being beautiful. She wins Claude's confidence and becomes her second.
Everything goes well until the day when the government changes and it dismantles Madame Claude's brothel, which has become too embarrassing.
Madame Claude, The Movie
Madame Claude is a good movie. I didn't get bored watching it. I liked the place given to the queer character throughout the film and the relationship she has with Claude.
The only concern with this film, but this is often the case with biopics, is that the story that took place over a decade ends up having to fit into a 2-hour video. Not that the film should have been longer, but it leaves some regrets and the impression of a film where some events could have been more developed.
I think in particular that the relationship between Sidonie and Claude would have deserved to be more in-depth.
Here is the trailer of Madame Claude:
Watch Madame Claude on Netflix here: netflix.com/watch/81381634