The Star Wars franchise has grown rapidly since it was acquired by Disney in 2012. We've seen several new movies, TV shows, and comic books released, expanding the Star Wars universe in exciting new ways. "The Mandalorian" and "Rogue One" are two excellent examples of how the franchise has been successfully expanded.
Disney is not about to stop expanding the Star Wars universe anytime soon. In fact, the company has already announced several new series that will be coming to its Disney+ streaming platform in the next few years.
One of these series is "Star Wars: The Acolyte," which will star bisexual actress Amandla Stenberg.
What We Know About The Upcoming Series So Far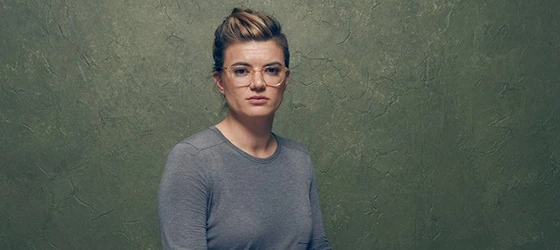 It's been a long time since "The Acolyte" was announced, and we have been eagerly awaiting any news about the highly anticipated series. In a recent interview with Vanity Fair, showrunner Leslye Headland finally gave us a glimpse of what we can expect from the series.
So, Headland revealed that "The Acolyte" will be set during a "prosperous and seemingly peaceful era, where the galaxy is still sleek and glistening." Headland calls this unexplored period the "Renaissance" or the "Age of Enlightenment" that takes place at the end of the High Republic era about 100 years before "Star Wars Episode I: The Phantom Menace."
This new series will offer the opportunity to tell a story distinct from the more familiar Skywalker saga.
"A lot of those characters haven't even been born yet. My question in watching The Phantom Menace was always like, 'Well, how did things get to this point?' Do you know what I mean? 'How did we get to where a Sith lord can infiltrate the Senate, and none of the Jedi pick up on it? What went wrong? What are the scenarios that led us to this moment?'" she said.
The "Star Wars: The Acolyte" series could highlight the evolution of the Jedi into the Jedi Order. Everyone knows the Jedi Order from the movies, but it would be interesting to see how it developed over time.
For example, Headland said that in the series "the Jedi uniforms are gold and white, and it's almost like they would never get dirty. They would never be out and about."
"The idea is that they could have these types of uniforms because that's how little they're getting into skirmishes," she said. "So, of course, my question is like, 'Well, what else is going on?' You can't just end up with George [Lucas]'s Phantom Menace situation if everything is going well."
So the series could offer a new perspective on the Star Wars universe as a whole.
The Lead Role For "Star Wars: The Acolyte" Is Confirmed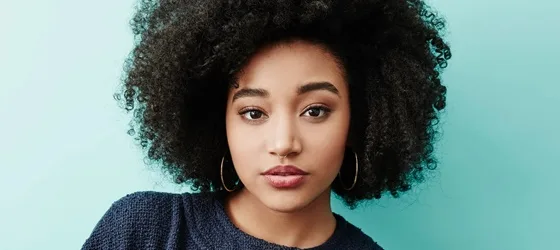 "The Acolyte" is gearing up for production, and it looks like Amandla Stenberg will be taking on the lead role. Stenberg is no stranger to playing powerful female characters, having starred in films like The Hate U Give, Everything, Everything, and Hunger Games. Details about her character are being kept under wraps, so I don't know which side of the Force her character will be on yet, but I'm sure that she will be a force to be reckoned with.
8 Episodes. 2023. Disney+. Everything Is Said.
Though it was announced at the end of 2020, "The Acolyte" is still far from being finished. The series is currently announced for 2023 on Disney+ with no further details other than that it will have eight episodes.
"The Acolyte" is shaping up to be an exciting and intriguing series that offers a new perspective on the Star Wars universe. I'm really looking forward to this new series that not only has a lesbian showrunner but also stars bisexual actress Amandla Stenberg. And I can't wait to see how this new period will be portrayed on screen. Will they be faithful to the original material? Only time will tell.
And you, what do you think of this new series? Will it be on your to-watch list? Let me know what you think about it in the comments below!