Kristen Stewart will soon star in the upcoming drama "Spencer" directed by Pablo Larraín and written by Steven Knight that tells the story of the three days Princess Diana spent on Queen Elizabeth II's Sandringham estate over Christmas in the early 1990s.
It was during these three days that Princess Diana gave up the crown of England to remain a free woman.
"When someone decides not to be the queen, and says, I'd rather go and be myself—it's a big, big decision, a fairy tale upside down," filmmaker Pablo Larraín said. "I've always been very surprised by that and thought it must have been very hard to do. That is the heart of the movie."
This is not Stewart's first biopic. You probably remember her portrayal of Joan Jett in "The Runaways" or even more recently of Jean Seberg in "Seberg".
"Kristen can be many things, and she can be very mysterious and very fragile and ultimately very strong as well, which is what we need," Larraín said. "The combination of those elements made me think of her. The way she responded to the script and how she is approaching the character, it's very beautiful to see. I think she's going to do something stunning and intriguing at the same time. She is this force of nature."
Still, it's certainly a great feat that awaits the actress.
Obviously, the first challenge is the accent since the character is British and Stewart is American, but she's working on it.
"The accent is intimidating as all hell because people know that voice, and it's so, so distinct and particular," Stewart said in an interview with InStyle. "I'm working on it now and already have my dialect coach."
And then there's Princess Diana herself, who made her mark in the '90s and is remembered by all.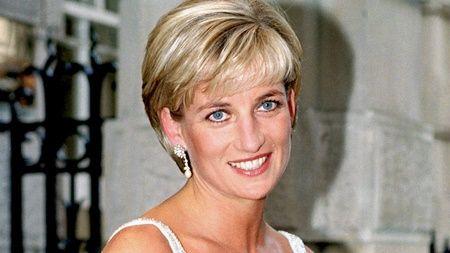 Princess Diana (Getty)
People became passionate about the life of this beautiful woman who married the heir to the throne of England and who did so much by putting her fame at the service of great humanitarian causes, especially in Africa.
A few years later, when nothing was going right in her marriage, she gave up on becoming Queen. The couple separated in 1992 before divorcing in 1996. It was later discovered that her husband, Prince Charles, had been having an affair with another woman for years.
Princess Diana will find love again, but she will be taken away forever by a tragic car accident in a Parisian tunnel.
"It's one of the saddest stories to exist ever, and I don't want to just play Diana—I want to know her implicitly," Stewart told Deadline. "I haven't been this excited about playing a part, by the way, in so long."
To be honest I'm having trouble picturing Kristen Stewart playing Princess Diana right now, probably because I grew up seeing Diana on TV, but I'm very curious to see the result.