It's cool to once again see a part of our LGBTQ history back. I was telling you the other day about the LGBTQ people who counted in the Colonial Williamsburg and also about Louisa May Abbott, the author of the "Little Women", Emily Dickinson's case is the same. Her true story, her queer identity, has been forgotten.
How many of us grew up reading her works without knowing that this woman was like us? It gives her poems a completely different perspective.
"Wild Nights with Emily" by Madeleine Olnek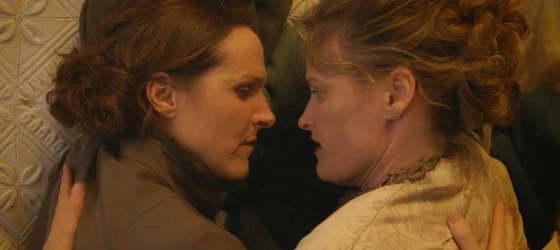 Earlier this year, the film entitled "Wild Nights with Emily" starring comedy icon Molly Shannon was a first view on Dickinson's true life as it explores her relationship with Susan.
The film's title is based on a song by Madeleine Olnek who also directed this movie after studying the poetess.
She spent years doing research. She has had the privilege of reading the letters and handwritten poems, which are carefully preserved in Harvard University's archives.
Lesbian series "Dickinson"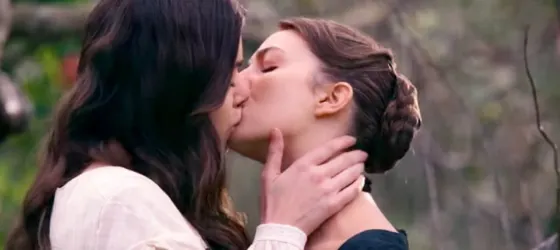 The series I'm about to talk about puts the romance even more at the center of the story.
Created by Alena Smith and simply entitled "Dickinson", the series is a drama for teenagers, but honestly, the series is not only for teenagers. lol
"Dickinson" tells the adventures of Emily Dickinson played by Hailee Steinfeld that you will meet in the trailer below.
We discover a funny young teenager. As director Madeleine Olnek told Out earlier this year, "Emily Dickinson had a wonderful sense of humor. She was not a miserable wretch who was furious and dramatic and morbid and... she was a wonderful person, full of life and very funny, too."
After watching the episodes, some couldn't help but say that the show is a "revisionist portrait", as if the show was a fiction, that Emily Dickinson's story had been made queer but she wasn't.
I'd just have one thing to say to the septics: "Emily Dickinson was queer, get over it!" There's plenty of evidence of her love affair with her sister-in-law Susan. Their relationship is well-documented by love letters that were first published in 1998.
I love the quality of the series. The direction and cinematography focused on the details, it's amazing! Imagine that they had the wallpaper from Emily Dickinson's childhood bedroom reproduced exactly as it was.
The script and the hot love scenes between the two young women are all things that contribute to making "Dickinson" a must-watch show.
The "Dickinson" series is also a nod to all those female authors who have not always been brought to the forefront by history or whose identities have not been correctly transcribed.
Will there be a season 2?
Yes, there will be a season 2. "Dickinson" has already been renewed. The shooting started just a few weeks ago.
Here's the trailer of "Dickinson" whose all the episodes of season 1 are to be watched on Apple TV+. You should also know that Universal Pictures plans to release the movie "Wild Nights With Emily" on VOD in February 2020.
P.S.: During the year, I gathered a collection of almost 80 books by LGBTQ female authors, including Emily Dickinson, which will soon be freely made available to you. I still have some work to do before you can access it. I will talk more about this collection soon. See ya! - Clarisse, Founder/CEO of LQIOO.