What Is "Reservation Dogs" All About?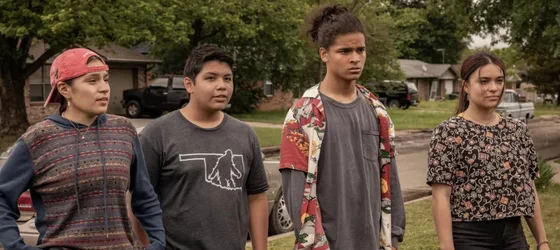 The first season of "Reservation Dogs" was eight episodes of fine, perfectly balanced comedy with just the right amount of dramatic weight. It introduced us to the story of four friends - Bear, Elora, Cheese, and Willie Jack - who are recovering from the death of their friend Daniel. Together, they form a gang, "The Reservation Dogs," and commit petty theft left and right to save enough money to leave their rural Oklahoma reservation and head for California.
The series follows the characters as they navigate their choices, exploring the complications and heartbreak that come with growing up in a place with limited resources and few options. The story then gets even more complicated when another gang moves into the reservation. The two gangs start to fight for control of the turf.
"Reservation Dogs": A Series That Will Make You Smile
It's always a relief when you find a comedy that hits the ground running. There are so many great comedies out there, but it's always a bit of a gamble to start watching a new one. You never know if it's going to be your cup of tea. "Reservation Dogs" is one of those great comedies that comes along and just nails it from the very first episode. You're in and laughing from the very first scenes. It's such a refreshing change of pace from the usual trial-and-error approach that so many comedies seem to take these days.
I loved season one of the show. It was funny, moving, and sometimes difficult, but it gave the teenage characters much more weight than one might have expected. And even though it was only eight episodes long, the story felt complete. The characters were fully developed, and the story arcs were very satisfying.
Now, are you looking forward to seeing what season two has in store for you?
"Reservation Dogs" Season 2
A Breath Of Fresh Air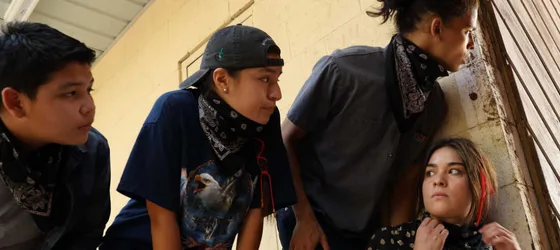 The implosion of the California dream introduces a new kind of movement in season 2. So the story is not just a retelling of season 1, and that's something you'll surely appreciate. This change is refreshing and prevents the series from becoming boring.
Note that transgender director Sydney Freeland filmed this new season of "Reservation Dogs." She brings a different perspective to the show, which is one thing that makes it so interesting.
A New Chapter
So, in season 2, Elora's character leaves town with Jackie, leaving Bear behind. It's a bittersweet moment for fans of the show, who have grown to love the dynamic between Elora and Bear. But rest assured, Elora's departure doesn't mean the character is gone!
Elora And Jackie Face Their New Life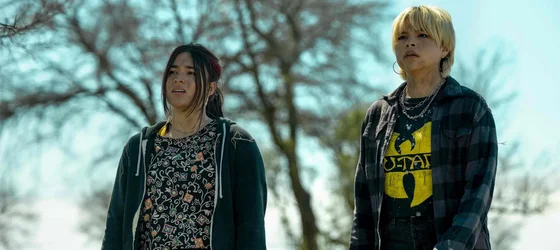 We find queer actress Devery Jacobs in the role of Elora (pictured on the left) very different from the one we discovered in the first season. Because now that Elora is out of the reserve, she is longing for the comfort of their loving and eccentric community that she took for granted. Elora wasn't prepared to leave it all behind, and we find out that Jackie (pictured on the right) wasn't either. Neither one of them wants to admit it, but both are having a hard time adjusting to their new life in the city. They miss the close-knit community they came from and miss the comfort and support it provided. Although they try to pretend that they are fine, it is clear that they are both having trouble adjusting.
When we first meet Elora in season 1, she is full of confidence and sure of herself. She has big plans and dreams and she is certain she will achieve them all. However, throughout the second season, we see that confidence slowly starts to fade. By the end of the season, she is in free fall, and it is painful to watch.
As For The Rest Of The Gang...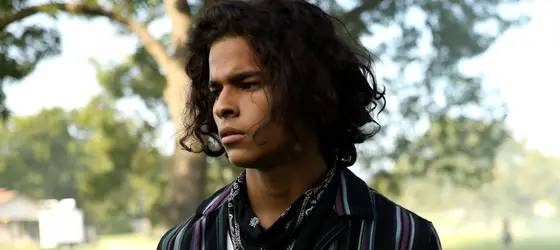 Elora's departure doesn't just have consequences for her, but the whole group. Bear tries to fill his days with something that might satisfy him and eventually finds a job while continuing to be haunted by the spirit of the lazy warrior.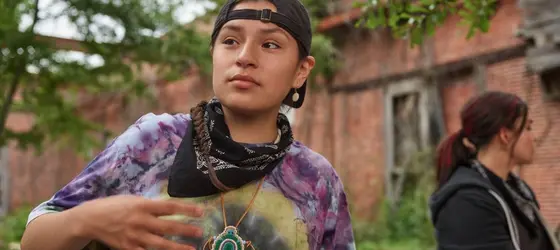 Willie Jack remains in the same dynamic after finally deciding to stay with her family at the end of season 1.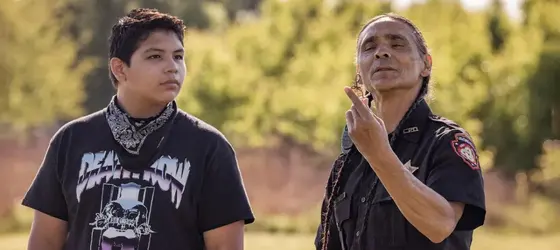 And as for Cheese, nothing new. Everything is going well for him, as usual.
Meet The Cast Of "Reservation Dogs" Season 2
The cast for season 2 is the same as for season 1. It includes:
Devery Jacobs as Elora Danan Postoak
D'Pharaoh Woon-A-Tai as Bear Smallhill
Paulina Alexis as Willie Jack
Lane Factor as Cheese
Elva Guerra as Jackie
Sarah Podemski as Rita
Lil Mike as Mose
Funny Bone as Mekko
Zahn McClarnon as Big
Jude Barnett as Bone Thug Dog
Dallas Goldtooth as Spirit
Among the guest stars in season 2 will be Megan Mullally (Will & Grace), who plays Anna in episode 2.
Watch The Trailer
Here's the trailer for "Reservation Dogs" season 2:
Watch A New Episode Of "Reservation Dogs" Every Wednesday
The first two episodes of "Reservation Dogs" season 2 were released together on Hulu on August 3. The season includes a total of 10 episodes, and one new episode will air every Wednesday.
Also note that if you live in Canada, France, UK, New Zealand, or Australia, you are now able to watch "Reservation Dogs" season 2 on Disney+: disneyplus.com/series/reservation-dogs.