Get ready to jump back into the exciting world of the Mi'f! There is more excitement and emotion in "Skam" season 9 than ever before. It centers on the show's beloved lesbian character Maya as she navigates a variety of new experiences and beginnings. It is a story of strength and resilience for Maya, as she navigates her identity in the midst of chaos. You can bet that Maya will face obstacles with determination and courage - and with a lot of heart - whether she is confronting difficulties or celebrating successes. It's going to be an unforgettable story!
"Skam France"
"Skam France" is an adaptation of the Norwegian original series "Skam". It follows a group of high school students as they navigate through love and friendships while dealing with important themes such as homosexuality, deafness, aids, gender identity, addictions, bipolarity, racism, poverty ... the list goes on!
The series has addressed some great LGBTQ stories: homosexuality with Mickael, Lucas, and Maya; pansexuality with Eliott; bisexuality with Alexia and Lola; and gender identity with Max.
The new season is here, and it's better than ever! (spoiler alert)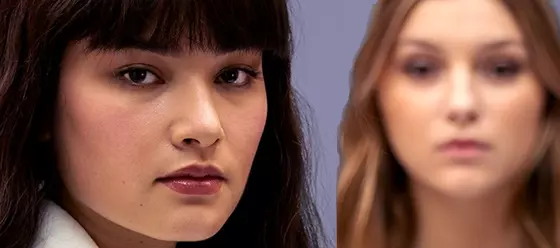 This year, the new season will focus on Maya (Ayumi Roux). She's a lesbian character who was introduced in season 6 when she meets Lola (Flavie Delangle) for the first time.
The first two episodes of season 9 on "Skam France" are largely based around the end of the Maya-Lola couple. From the first minutes of the first episode, we are confronted with the tension between the two girls that only increases in episode 2, which marks the end of the couple. Their breakup becomes official. The first episodes focus on how Maya clings to Lola or at least hopes that one day she'll return.
Expect a rather dark season this year, with many of the episodes focusing on breaking up and anxiety.
Watch Skam France on France TV Slash or YouTube!
The new season of "Skam France" has just kicked off, so if you're looking to catch up or explore this show, visit France TV Slash or their YouTube channel.
Will there be a Skam France Season 10
Yes, there will be a season 10 of "Skam France"! Six months after the end of season 8, the renewal of the series has been confirmed for two more seasons! And unless something unexpected happens, season 10 will probably focus on Redouane (Abdallah Charki).
Top photo: ©Thibault GRABHERR-Banijay-FTV