Uncover the surprises that the sixth and final season of "Snowfall" holds in store for you below that features Angela Lewis as Tante Louie, a bisexual nightclub owner.
"Snowfall": In The Heart Of Los Angeles' Crack Cocaine Epidemic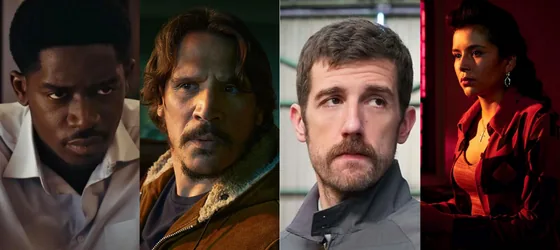 Created by John Singleton, Eric Amadio, and Dave Andron, "Snowfall" is an American drama series looking at the early days of the crack cocaine epidemic in Los Angeles at the beginning of the 1980s. The show mainly follows the intertwined lives and fates of four main characters: Franklin Saint, Gustavo "El Oso" Zapata, Teddy McDonald, and Lucia Villanueva.
At first, Franklin is a Compton grocery store employee who seeks to make extra money by trafficking cocaine for a respected Israeli crime boss. El Oso functions as a henchman for a powerful Mexican cartel heiress. Teddy McDonald is an undercover CIA agent recruited by a mysterious Nicaraguan figure to traffic cocaine. Meanwhile, Lucia, the daughter of a Mexican crime lord, strives to establish her criminal empire to break free from her family's ties.
The series also includes Aunt Louie, a bisexual nightclub owner who plays a pivotal role in Los Angeles' largest drug empire.
Aunt Louie: The Essential Bisexual Character Of "Snowfall"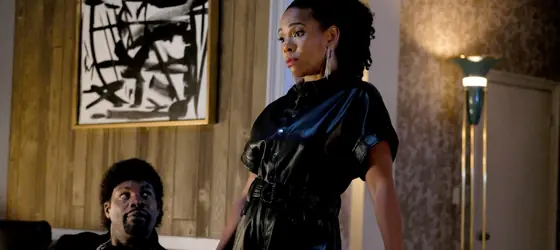 Angela Lewis' portrayal of Aunt Louie is a vital part of "Snowfall." When crack cocaine becomes prevalent in their community, Louie and her boyfriend Jerome join forces with Franklin to build his drug empire. Louie is in charge of conducting transactions with clients, including her former flame Claudia Crane (Judith Scott).
Soon, Louie becomes a cornerstone in maintaining cohesion and coordination between the gang's members. Additionally, she stays in touch with Teddy, which is essential whenever Franklin gets arrested.
As the seasons go on, tensions start to mount between Aunt Louie and Franklin. She and Jerome decide to depart the gang and set up their own business; though a year later, they find themselves financially strapped.
In season 5, Louie becomes her own boss and only works with Teddy, much to Franklin's dismay. Furthermore, she staunchly refuses to assist Franklin when he is robbed and cuts off all contact with him.
This environment of confrontation sets up the upcoming season 6.
Last Season Of "Snowfall" - Franklin Saint Faced With Unprecedented Risks!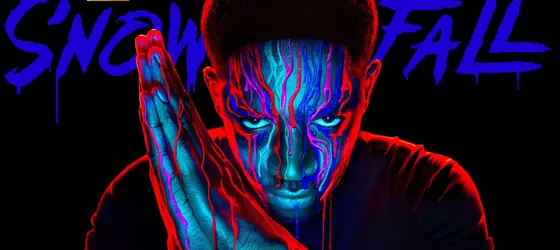 The sixth and final season of "Snowfall" will take place in October 1986. It promises to be an enthralling adventure as it will follow the fierce and violent civil war between Franklin and his aunt Louie as they both seek total supremacy over the city's drug trafficking. The question is: who will come out on top after this colossal battle since neither side is willing to back down? That storyline will surge ahead, driven by Franklin's desperate yet brave decisions, all with an added urgency now that he is expecting a child.
That's how after losing everyone he loves and everything he's built, Franklin will frantically search for a way out. In a desperate attempt to save himself, he will steal from his Aunt Louie. To survive, he will also have to outmaneuver the KGB, the DEA, and the CIA, as well as avoid the LAPD's corrupt C.R.A.S.H units.
The finale of this season promises to be intense and full of emotion. Dave Andron, co-creator and executive producer of the show, has assured viewers that it will be a "shocking" and "heartfelt" ending.
"He's got to survive. There's always been an element of danger to what he's doing, but he needs to go after the CIA and Teddy to get that money back. The stakes are so high. He's got a child on the way. He's really in it, and we'll have to see who he is, what he's willing to do," Andron told TVLine. "I think we finished telling the story in a really surprising and inevitable way. It's really emotional, and I think it's really satisfying, and I think that's what he would have wanted. I believe he'd be really happy with where we landed."
Cast Of Season 6
Damson Idris (Outside the Wire) takes on the lead role of Franklin Saint, a young and ambitious entrepreneur. Accompanying him are:
Carter Hudson (The Wilds) as Theodore "Teddy" McDonald, a CIA agent attempting to introduce cocaine to Los Angeles
Emily Rios (Breaking Bad) as Lucia Villanueva
Sergio Peris-Mencheta (Resident Evil: Afterlife) as Gustavo "El Oso" Zapata, a Mexican wrestler fighting to achieve his American dream
Michael Hyatt (Where the Crawdads Sing, Ray Donovan) as Cissy Saint
Amin Joseph (The Royal) as Jerome Saint
Angela Lewis (Top Five) as Louanne "Louie" Saint
Juan Javier Cardenas (The Walking Dead) as Alejandro Usteves
Isaiah John (All Day and A Night) as Leon Simmons
Filipe Valle Costa (Bro-ing Pains) as Pedro Nava
Alon Moni Aboutboul (The Dark Knight Rises) as Avi Drexler
And Devyn A Tyler (The Purge, Fear The Walking Dead) as Veronique Turner
Watch The Trailer For The Final Season
This trailer gives you an eerie glimpse into this upcoming season's tumultuous atmosphere. The video mixes drug dealings and gang feuds against a dark backdrop accompanied by the Wu-Tang Clan's powerful song "C.R.E.A.M."
Release Date: Season 6 Of "Snowfall" Starts On February 22 On FX!
"Snowfall" season 6 will debut on FX on February 22, 2023, at 10 PM ET/PT, with two new episodes. Those with subscriptions to Hulu and Disney+ can also stream the episodes on their respective streaming platforms the day after they air on FX. This season will have a total of ten episodes, which will air until spring 2023, with one new episode each Wednesday.
Here's the link to FX: fxnow.fxnetworks.com/shows/snowfall, to Hulu: hulu.com/series/snowfall, and to Disney+: disneyplus.com/series/snowfall.