A Western Series With A Feminist Twist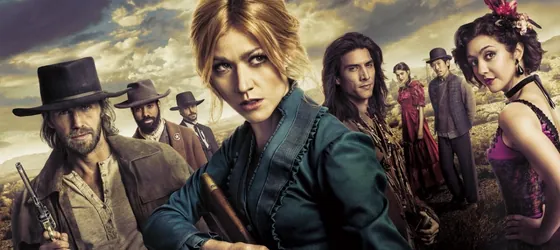 Western series "Walker: Independence" is a thrilling prequel to the wildly popular series "Walker, Texas Ranger," but you don't need to have seen the original series to appreciate and enjoy this spin-off show.
In "Walker: Independence," the familiar Western genre provides you with a familiar feeling, but the show allows you to explore characters on multiple levels. More than just your classic family drama set in the Far West, this story dives deep into the establishment of new connections in an unpredictable world where trust is not easy to come by, and danger lurks around every corner. Drawing from the massive success of "Yellowstone" prequels such as "1883" and "1923," this latest installment stands out for its female-driven tone as the lead character is a woman.
It also provides a window into the lives of marginalized characters, exploring their complex relationships beyond any stereotypes or clichés. And a steamy romance between two female characters adds some extra flavor and excitement to the story for one episode.
Introduction To The Plot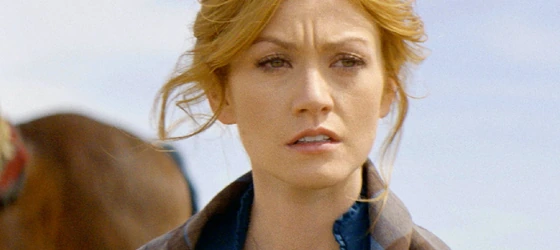 "Walker: Independence" is a story of love and revenge set in late 19th-century Texas. It follows Abby Walker, a wealthy Bostonian who travels west with her husband before his brutal murder right before her eyes. On her quest for revenge, Abby meets Hoyt Rawlins - both are related to Cordell Walker and his friend from the original series - and they make their journey together to Independence, Texas. However, their arrival is met with suspicion, as every resident seems to be wary of their hidden motives.
With this in mind, Abby has to tread cautiously to get justice for her deceased husband's death. In this stress-filled atmosphere, she begins her pursuit of answers and discovers a powerful inner strength that she never knew she had.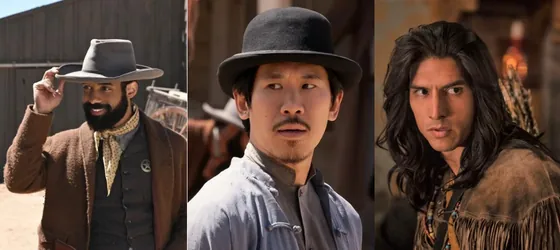 She also meets characters as diverse and unexpected as Augustus, the black Sheriff Deputy of Independence; Kai, a Chinese laundryman and cook who holds all the town's secrets; and Calian, an Apache tracker considered an outsider in town, with whom Abby and Hoyt are allied.
"Walker: Independence" LGBTQ+ Characters And Their Romance
Kate Carver: The Queer Character In "Walker: Independence"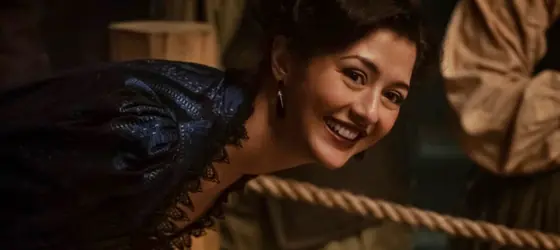 Another key secondary character in the series is Kate Carver. She's a force of nature and a dependable ally for Abby during her stay in Independence. A queer and eccentric burlesque dancer, Kate knows how to bring some joy into people's lives with her wit and charisma. She walks the extra mile to earn Abby's trust as she feels this one is hiding something and provides her with accommodation so she can keep an eye on her. Although Kate always takes the right decisions and has plenty of surprises up her sleeve, she also hides her own secrets: she is a Pinkerton agent sent to investigate the criminal underworld setting up shop in the Wild West!
Kate And Charlie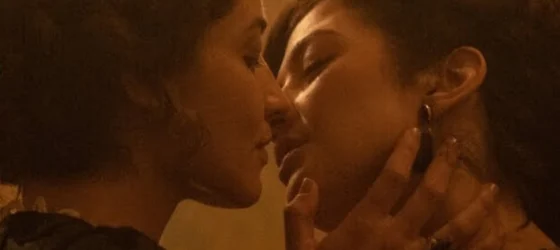 Episode 8 of the series had us captivated by the arrival of Abby's sister Charlotte, aka "Charlie." We learn that she was once engaged to Abby's husband Liam, though soon discover it was simply a friendly agreement, as Liam was aware of Charlie's homosexuality. As the plot unraveled, Charlie and Kate built an intense connection; it eventually led to a passionate kiss and one night together before Charlie left for Boston. The farewells at the station were full of hope and romantic vibes, spurring on anticipation of a beautiful love story if the show is renewed!
Meet The Cast
"Walker: Independence" featured a remarkable cast of stars for the launch of the series. This includes:
Katherine McNamara (lesbian rom-com Love, Classified) as Abby "Walker" Collins
Matt Barr (Walker) as Hoyt Rawlins
Katie Findlay (Man Seeking Woman) as Kate Carver
Greg Hovanessian (Another Life) as Tom Davidson
Philemon Chambers (Single All The Way) as Augustus
Justin Johnson Cortez (The Fall) as Calian
Lawrence Kao (The Walking Dead) as Kai
Gabriela Quezada (The Locksmith) as Lucia Reyes
Stella Baker (The Republic of Sarah) as Charlotte aka "Charlie"
Check Out The Trailer For This New Show
The trailer for "Walker: Independence" gives us a glimpse into the key elements of the story and its captivating characters that unfold before our eyes.
The Last Episodes Of "Walker: Independence" Are Coming
Season 1 of "Walker: Independence" premiered on The CW Thursday, October 6, 2022, delivering a thrilling mix of action, suspense, and entertainment. Part 2 returned on January 12, 2023, before taking another break, leaving viewers hanging without an end to the story. But not for long, as the highly anticipated release of the remaining episodes started on February 16, 2023.
Note that you can also watch the series on streaming platforms such as Amazon Prime Video at amazon.com/gp/product/B0B8MT9TB2, AppleTV+ at tv.apple.com/us/show/walker-independence, Paramount+ at paramountplus.com/shows/walker-independence, or Vudu at vudu.com/content/movies/details/title/2144438. In Canada, you can also watch the show on GlobalTV at: watch.globaltv.com/series/4e168b32-1e3a-11ed-8ad6-0242ac110005.
Will There Be A Season 2?
The launch of "Walker: Independence" was met with much enthusiasm and anticipation. While it is still too early to tell if The CW will renew the series for a second season, there is ample hope and optimism surrounding what a new season could bring. For example, I would love to see Charlie and Kate's relationship further explored if there were more episodes. The dynamic between the two characters is truly captivating and worth exploring.