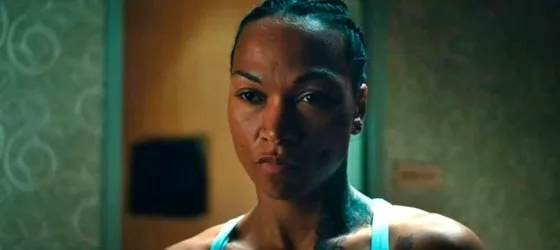 A lesbian former boxer embarks on the fight of her life when she goes in search of her missing sister
The official synopsis below will bring you into the atmosphere of the movie.
"Kaylee 'K.O.' Uppashaw, a young Native American woman and boxer, prepares for a championship fight. Her hands are wrapped, gloves taped shut, and face greased. She pounds the mitts with her trainer, Brick. The room echoes with the strength of each hit. She's preparing for the boxing match of her life. The crowd roars in the distance as the sounds crescendo into a fever pitch — Kaylee wakes up in a women's shelter from a wishful dream of a life she once had. This is her reality. A boxer struggling to pick up the pieces of her life.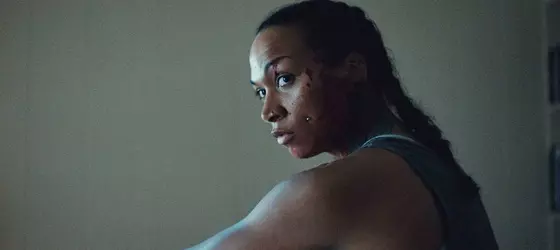 "After her shift working at a diner, Brick drives her to a clandestine rendezvous. They meet a P.I. who presents evidence that Weeta, Kaylee's younger sister who disappeared two years ago, is possibly alive and circulating in a sex trafficking ring. He tells her a time and place to plug herself into this dangerous world in hopes of finding her sister. Kaylee agrees and sets off on a dark and treacherous journey. Her strength and determination are tested as Kaylee fights the real fight of her life — to find Weeta and make her family whole again."
Meet the cast of "Catch the Fair One"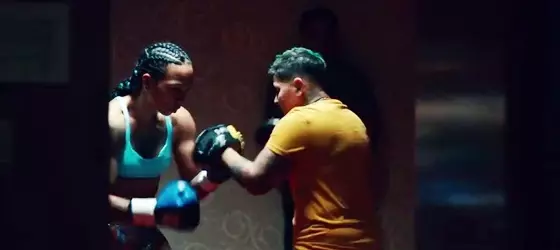 Kali Reis plays the main role of Kaylee Uppashaw alongside Shelly Vincent, who plays Kaylee's coach Brick. Both actresses are also professional boxers in real life, so they are in their element. The rest of the cast includes Tiffany Chu, Michael Drayer, Lisa Emery, Kimberly Guerrero, and Kevin Dunn who all did an incredible job with their roles.
A powerful story
"Catch The Fair One" is a compelling story that features powerful performances from its lead actresses. "Catch the Fair One" is a powerful work that addresses the crisis of missing Indigenous girls and its connection to human trafficking. The story of the film was written by Kali Reis, a story that is very close to her heart.She's committed to fighting for Native rights for a long time and is an active supporter of the Missing and Murdered Indigenous Women and Girls (MMWIG) movement.
Watch the trailer for "Catch the Fair One"
This trailer gives you a great overview of the film's plot:
Release date and VOD link to watch "Catch The Fair One"
The "Catch the Fair One" movie is released on February 11, 2022. You can watch it in theaters in the United States or on Video On Demand on Amazon Prime Video.