What's The Plot?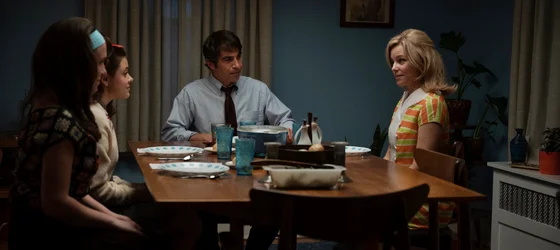 "Call Jane" is a film that highlights the courageous choices women had to make before Roe v. Wade, which legalized abortion in 1973. The film is set in the early 1970s when abortion was still illegal in most of the United States. Women who needed to end their pregnancies often had to travel to illegal and dangerous places to perform the procedure.
Phyllis Nagy's "Call Jane" is a heart-wrenching story of a woman's desperate attempt to save her own life. Suburban housewife Joy, the protagonist, is pregnant but learns that she has a 50/50 chance of surviving her pregnancy because of congestive heart failure. She and her husband Will meet with the hospital board to ask for permission to perform a therapeutic termination of pregnancy, but the board objects because she has a 50/50 chance of surviving the pregnancy.
Joy is faced with a decision: risk her life by carrying the baby to term or terminate the pregnancy. One day, she comes across a flyer for an organization called "Call Jane," a group of women who help other women get abortions. Despite the risks involved, Joy decides to call them for help. This is how we met the members of the group: Gwen, the attendant; Dr. Dean, who operates; and Virginia, the leader of the Janes.
But "Call Jane" is not a story that is limited to Joy's quest to get an abortion. The film goes on to tell the story of her experience as a member of the Jane collective and how that experience will change her life.
Through her experiences with Call Jane, Joy comes to understand the importance of sisterhood and solidarity in the fight for reproductive justice. She also learns that even in the face of danger, women can band together to help one another.
Meet The Cast Of "Call Jane"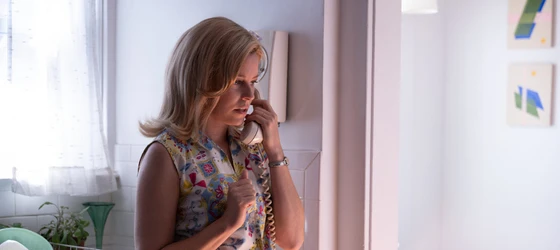 Elizabeth Banks has delighted audiences with her acting skills for nearly two decades. She made her breakthrough in the hit comedy "The 40-Year-Old Virgin," but has since shown that she is equally at home in dramatic roles, such as the one she plays in "Love & Mercy."
In "Call Jane," Banks delivers an outstanding performance. She offers a powerful and emotional portrayal of a woman fighting for abortion rights in the 60s. The role requires her to tap into a deep well of emotion, which she does with conviction and nuance.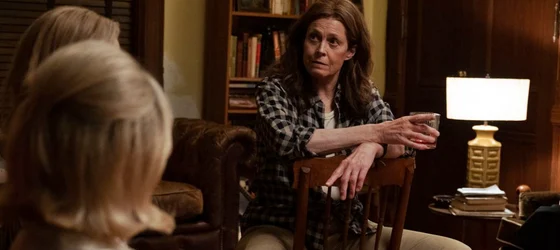 Banks is ably supported by Sigourney Weaver, who gives an excellent performance as Virginia, a strong and compelling lesbian woman. And Weaver brings her to life with subtlety and grace. The character of Virginia could have easily been played over the top, but Weaver grounds her with a quiet strength that is ultimately more effective. It's yet another example of Weaver's impeccable acting chops.
The rest of the cast includes:
Chris Messina (Argo, I Care A Lot) as Will, Joy's husband
Wunmi Mosaku (His House) as Gwen
Kate Mara (My Days Of Mercy) as Lana
Cory Michael Smith (Carol) as Dr. Dean
Grace Edwards (Modern Love) as Charlotte
Evangeline Young (Emergence) as Maeve
Kristina Harrison (Room 104) as Clare
Rebecca Henderson (Single Drunk Female) as Edie
Flaws Don't Overshadow The Good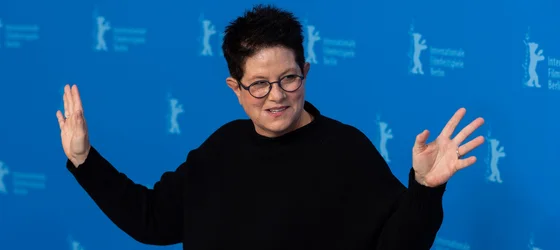 Photo by Harald Krichel
Directed by Phyllis Nagy, who wrote the screenplay for the lesbian film "Carol," adapted from Patricia Highsmith's novel The Price of Salt, "Call Jane" is a well-shot film that captures the era in which it is set well. The main plot of the film is compelling and engaging, however, there are a few subplots that will distract you from it. One of them, involving Charlotte's somewhat unbelievable character change, adds nothing to the film and could have been left out. Another subplot involving Lana, the alcoholic neighbor, also seems unnecessary and uninteresting.
Despite these relatively minor flaws, "Call Jane" is an enjoyable film with enjoyable music and an inspiring message. The story is set in the past but is relevant today. It is a powerful story of a woman who discovers her own strength and decides to help others. The film is an inspiration for all women and a reminder that we must never give up the fight for our rights. We can all learn from the example of Jane, who faced challenges with courage and determination. Her story reminds us that every woman has the power to make a difference. When we stand together, we are strong. When we fight for what is right, we can change the world.
Watch The Trailer Now!
The trailer for "Call Jane" shows Joy's journey from housewife to activist, and it's clear that the film is going to be a powerful and emotional experience.
Where To Watch "Call Jane"
"Call Jane" has been playing in U.S. and Canadian theaters since October 28. Other release dates are scheduled in the United Kingdom and throughout Europe during November and December. In Spain, you will have to wait until spring 2023 to see "Call Jane" in theaters. However, the film will be available on Amazon Prime Video from November 25, 2022.