Tennessee's transgender sports ban
Tennessee is one of ten states that has passed a law against transgender students taking part in sports on teams that match their gender identity.
The law now requires the student's original birth certificate for any sports registration to verify their gender assigned at birth.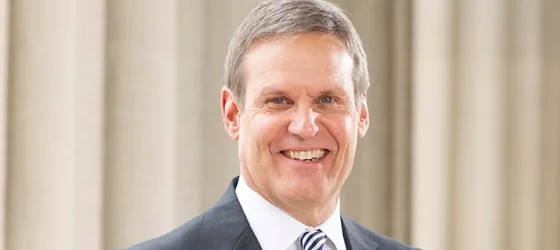 Republican Governor Bill Lee
The law came into effect this March following the signature of Republican Governor Bill Lee, who said that allowing trans girls to play sports on women's teams would "destroy women's sports."
Legal action is being taken!
The American Civil Liberties Union, its Tennessee chapter, and Lambda Legal have filed a lawsuit against the State of Tennessee for passing this unfair law.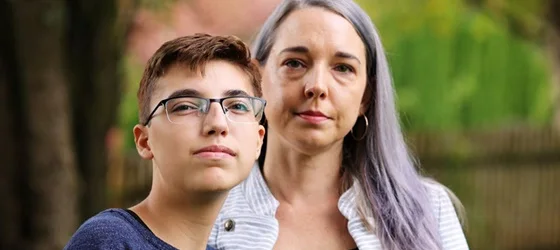 Luc Esquivel and his mom (photo by Shawn Poynter/ACLU)
This lawsuit is on behalf of 14-year-old transgender student Luc Esquivel, who has been banned from playing on the boys' golf team at Farragut High School in Knoxville due to his gender identity.
"I was really looking forward to trying out for the boys' golf team and, if I made it, training and competing with and learning from other boys and improving my game," Luc said in a press release. "Then, to have the legislature pass a law that singled out me, and kids like me, to keep us from being part of a team, that crushed me, it hurt very much. I just want to play, like any other kid."
The lawsuit argues that the law violates two constitutional amendments, the 14th Amendment's Equal Protection clause and Title IX that prevent discrimination on sex in education programs or activities receiving federal funds.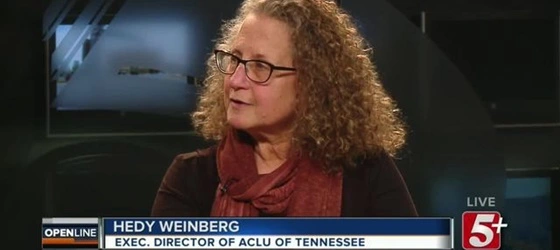 ACLU of Tennessee executive director Hedy Weinberg
"The emotional cost of this law to transgender student-athletes is tremendous," Hedy Weinberg, ACLU of Tennessee executive director, said in a statement. "We stand with trans students across the state as we challenge this law, and we urge other trans student-athletes and their families facing such discrimination to contact us."
Precedents
The lawsuit against Tennessee's ban on trans sports isn't the first of its kind.
The U.S Department of Justice filed similar lawsuits last June in the states of West Virginia and Arkansas. The Department also made some strong arguments based on the 14th Amendment and Title IX for the same reasons I wrote above. One month later, this lawsuit has helped to temporarily block the law in Arkansas.
On the same day, a federal court granted a temporary block on anti-trans law in West Virginia too in a lawsuit filed by ACLU and Lambda Legal on behalf of an 11-year-old trans girl.
In 2020, the trans sports ban was also blocked in Idaho.
Conclusion
The precedents of West Virginia, Arkansas, and Idaho give us a glimmer of hope for trans youth in Tennessee, but it won't be easy. Tennessee was the worst state for transgender people and trans rights this year because not only did they pass this anti-trans sports law, but Tennessee lawmakers passed four other anti-trans bills.