The vote was predictably close. There were 52 votes in favor of Rachel and 48 votes against her.
In the end, it was Republican Senators Susan Collins of Maine and Lisa Murkowski of Alaska who tipped the scales by joining the yes side.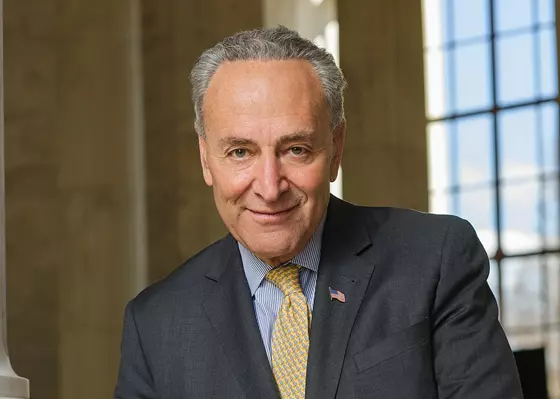 Senate Majority Leader Chuck Schumer
For Senate Majority Leader Chuck Schumer, "the confirmation of Rachel Levine represents another important milestone for the American LGBTQ community."
"As transgender Americans suffer higher rates of abuse, homelessness, and depression than almost every other group, it's important to have national figures like Dr. Levine who by virtue of being in the public spotlight will help break down barriers of ignorance and fear," he said.
For sure, at a time when Republicans have decided to go after transgender children across the country, either by banning them from joining sports teams based on their true gender or by denying them hormone-blocking treatments, Dr. Levine's confirmation in her position is clearly a good thing.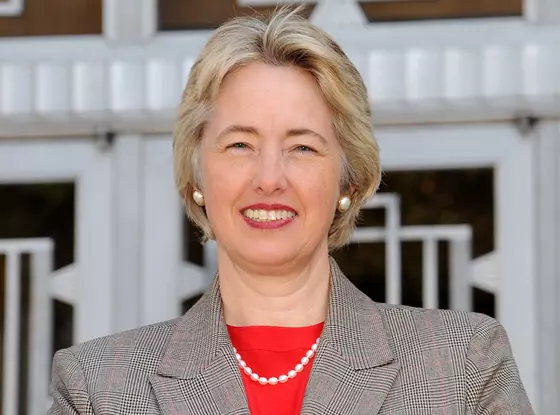 Annise Parker
"At a time when hateful politicians are weaponizing trans lives for their own perceived political gain, Dr. Levine's confirmation lends focus to the contributions trans people make to our nation and deflates absurd arguments calling for their exclusion," said Annise Parker, a former lesbian mayor of Houston who now heads of the LGBTQ Victory Institute, an organization that trains and assists LGBTQ people who want to get involved in politics.
As for Dr. Levine, after thanking the LGBTQ community for its support, she said she was both humbled and ready to take on the job.
"As Vice President Harris has said, I recognize that I may be the first, but am heartened by the knowledge that I will not be the last," she wrote in a statement shared with The New York Times after her confirmation. "When I assume this position, I will stand on the shoulders of those who came before — people we know throughout history and those whose names we will never know because they were forced to live and work in the shadows."
Then addressing transgender youth, she added:
"I know that each and every day you confront many difficult challenges. Sadly, some of the challenges you face are from people who would seek to use your identity and circumstance as a weapon. It hurts. I know. I cannot promise you that these attacks will immediately cease, but I will do everything I can to support you and advocate for you."