"Love, Classified": An Old-Fashioned Romance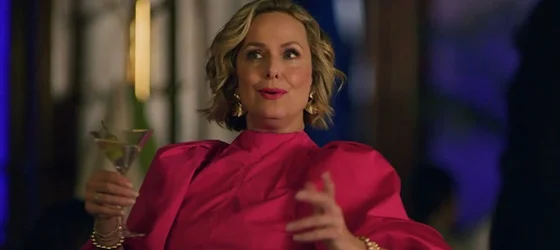 According to the official synopsis of "Love, Classified," romance novelist Emilia (Melora Hardin) is a whirlwind who blows back into the lives of her adult children, Taylor (Katherine McNamara) and Zach (Max Lloyd-Jones), under the pretense of a book signing arranged by her hometown's local book shop. As Emilia tries to reconnect, Taylor and Zach explore new and past relationships through the "Classifie" app that boasts old-fashioned human connection by way of the classified ad. Throughout the story, "Classifie" provides a valuable bonding experience for each character. It offers a unique way for people to find love and connection with each other. Zach is therefore given a chance to heal old wounds, while Taylor is matched with Franki (Arienne Mandi, The L Word: Generation Q), a woman that changes the way she's always thought about love. Drawing inspiration from Lex, the free text-centered social and dating app for LGBTQ+ people, "Classifie" is also making its own contribution to the movie - serving as a platform to promote businesses and advertise products.
What we love in "Love, Classified"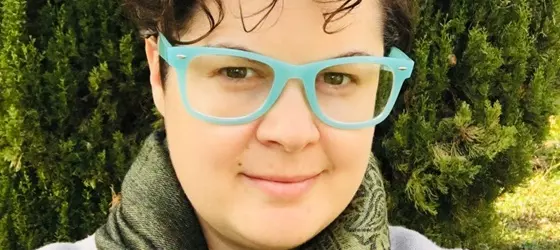 Lynn Sternberger
First, "Love, Classified" was written by a lesbian author, Lynn Sternberger (The Bold Type, Home Economics), so the story is well crafted. The romance between Taylor and Franki is really fun to follow. Their love story will hook you from the start. The two characters are likable and endearing.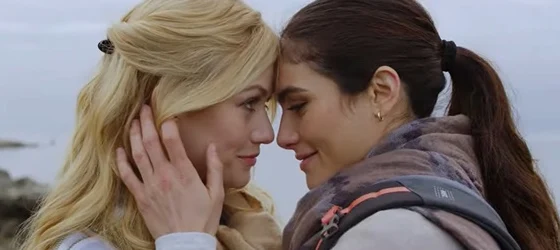 Katherine McNamara and Arienne Mandi as Taylor and Franki
Then, the cast is a joy to watch. Melora Hardin is a perfect fit for the role of Emilia. Not only does she bring enthusiasm and energy into every scene, but also captures Emilia's mischievous spirit perfectly with ease, making for an enjoyable watch all around.
And, the film was directed by a woman, Stacey N. Harding, who has worked on tv shows such as "Charmed", "Timeless", "Arrow", and on films such as "Cut, Color, Murder" and "Christmas Sail".
"Love, Classified" is an entertaining, feel-good romantic comedy that will leave you in a good mood. What's not to love? "Love, Classified" is full of laughter and enjoyable moments that will appeal to fans of romantic comedies.
Hey, it's time to give Hallmark romantic movies another chance! "Love Classified" may prove that these movies aren't as boring as you think. It might be just the thing to change your mind about them. So why not sit down with a nice bowl of popcorn and let the romance begin? You never know, you just might have a pleasant surprise in store.
Watch the trailer now
Watch the trailer below so see if it sounds like your cup o' tea...
Watch "Love, Classified" on Hallmark
"Love, Classified" will air on April 16th, 2022, at 8/7c on the Hallmark Channel.