A Hilarious Show About Game Developers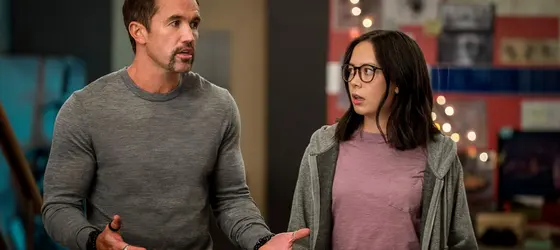 "Mythic Quest" is a lighthearted and comedic television series that follows the employees of a video game development studio as they navigate the challenges of building a popular online game, Mythic Quest.
The series centers on the studio's co-founders, Ian and Poppy, who are constantly at odds with each other. Other employees in the office also get caught up in their arguments.
Although "Mythic Quest" is primarily about a group of video game developers tasked with building worlds, molding heroes, and creating legends, the most hard-fought battles don't occur in the game — they happen in the office.
Thus, tensions between teams, illegal insider tradings, but also romances were presented in the first seasons.
As the series is about to enter its third season, you can expect more of the same lighthearted humor and drama that has made "Mythic Quest" one of your favorite television shows.
"Mythic Quest" Season 3: What To Expect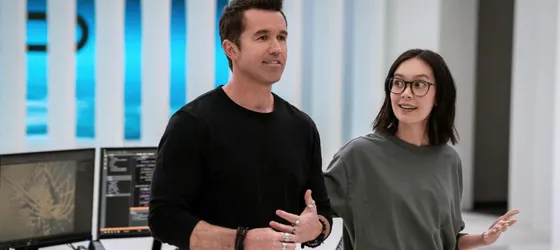 After two successful seasons, "Mythic Quest" is set to return for another season that will follow the characters of Ian and Poppy as they leave their former employer to start their own gaming company. This season will also see Poppy take on more power than ever before as she and Ian begin their new adventure, a new videogame studio.
"In season 1, Ian's the boss. Poppy is kind of his underling. And then in season 2, they have this equal power. And then in season 3, we're going into this new space, hopefully, where Poppy has got a lot of power. It's her idea," Charlotte Nicdao told Forbes. "I'm personally interested in seeing what she does with that and what it does to the dynamic between the two of them."
It's a new season! And that means new beginnings for Dana, Rachel, and Brad. Dana will be studying programming, Rachel will be attending Berkeley, and Brad will be returning to work as a janitor after being arrested for insider trading.
"In season three, as Ian and Poppy navigate the gaming world and their partnership at the newly formed GrimPop Studios, Dana is forced to play mediator to her bosses' incessant bickering," Apple TV+ announced in a release. "Back at Mythic Quest, David settles into his new role as the boss, where he truly finds himself in charge for the first time with Jo returning as his assistant — more loyal and militant than ever; and Carol attempts to figure out where she fits in after a new promotion. At Berkeley, Rachel struggles to balance her morals with capitalism, while a post-prison Brad tries to return to society as a reformed man."
Returning Actors And New Guests
The Mythic Quest Team Is Back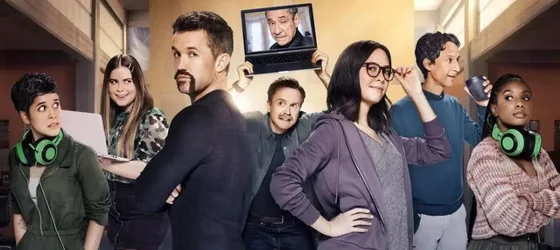 You will be happy to know that almost the entire original cast from the first two seasons of "Mythic Quest" will be returning for season 3. This includes:
Rob McElhenney as Ian Grimm
Charlotte Nicdao as Poppy Li
David Hornsby as David Brittlesbee, the new Mythic Quest's creative director
Danny Pudi as Brad Bakshi
Jessie Ennis as David's assistant Jo
Just know season 3 will not feature the return of F. Murray Abraham as C.W. Longbottom after you were able to explore his character further in season 2's standalone episode exploring Longbottom's early career in the gaming industry.
But, while F. Murray Abraham isn't back, Naomi Ekperigin, who plays Carol, has been promoted as a series regular. She will therefore have a more significant presence in the new season.
Queer Cast & Characters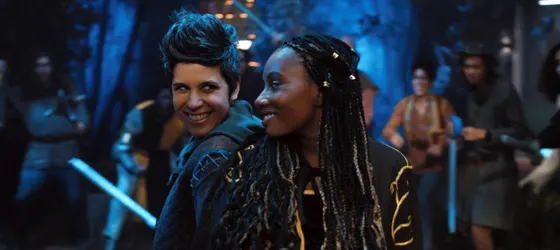 Ashly Burch (The Last of Us: Part II) reprises the role of Rachel. The out actress will be accompanied by Imani Hakim (Everybody Hates Chris), who plays Dana, Rachel's girlfriend, once again.
Guests Stars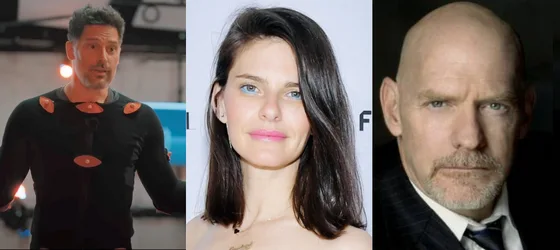 Guest stars are always a fun addition to any TV show, and the third season of "Mythic Quest" is no exception. Joe Manganiello (True Blood), Lindsey Kraft (How I Met Your Father), and Casey Sander (The Big Bang Theory) all make appearances in the new season, adding some extra star power to an already talented cast.
Get A Taste Of The New Season
As the trailer for the new season of "Mythic Quest" shows, Ian and Poppy are in for a wild ride as they start their own video game company. While their brand-new venture leads to some predictable clashes with MQ, it also results in some hilarious moments. Watch the trailer for the new season below!
Watch The Two First Episodes Of "Mythic Quest" Season 3
"Mythic Quest" season 3 will premiere the two first episodes on November 11, 2022, on AppleTV+. It will consist of 10 episodes, which will air weekly until January 6, 2023. Here's the link: tv.apple.com/us/show/mythic-quest.
Netflix Confirms "Mythic Quest" Season 4!
After the success of the first two seasons, AppleTV+ has announced the renewal of "Mythic Quest" for a fourth season. The announcement of season 4 is evidence of the show's enduring popularity and critical acclaim. Since its first episode, the show has been praised for its sharp writing, compelling characters, and expert blend of humor and drama. With each new season, the "Mythic Quest" continues to grow in popularity, attracting an ever-larger audience. No doubt the next season will build on this success, delivering more of the same hilarious and heartfelt storytelling that has made "Mythic Quest" one of the most beloved comedy series.