16-year-old Claudia (Markella Kavenagh) finds herself alone after her mother, author Veronica Fox (Edwina Wren), suddenly commits suicide in the nearby lake.
From her estate where she grew up away from the rest of the world, Claudia tries to cope with her grief, alone, with only her dog as a companion.
One day, Grace enters her life. The two girls like each other and quickly become friends, then their friendship turns into love that will gradually help Claudia to mourn. The reality of the outside world will eventually catch up with the two girls, but the end leaves the door open to a positive future.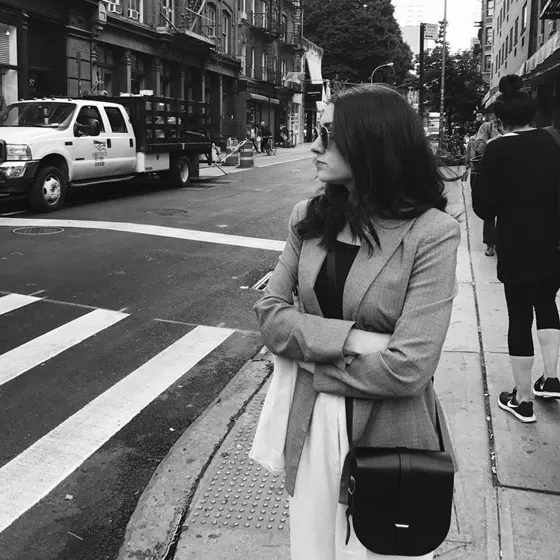 Writer/Director Katie Found
My First Summer is a very beautiful movie by Katie Found who signs here her first feature film.
It is touching, full of sensitivity, innocence, and sweetness. It is almost comforting, despite the heavy theme that frames this love story.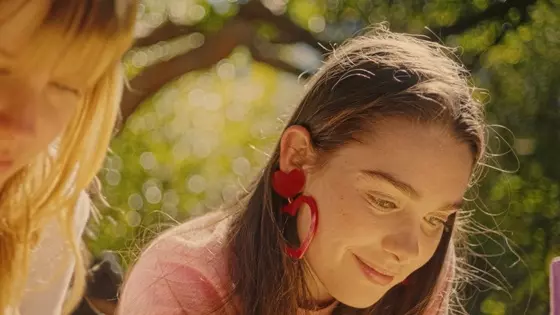 Markella Kavenagh and Maiah Stewardson, who respectively play Claudia and Grace, were able to wonderfully capture the feelings of both teenagers. The best parts of the movie are those moments when the two girls are in the intimacy of their relationship.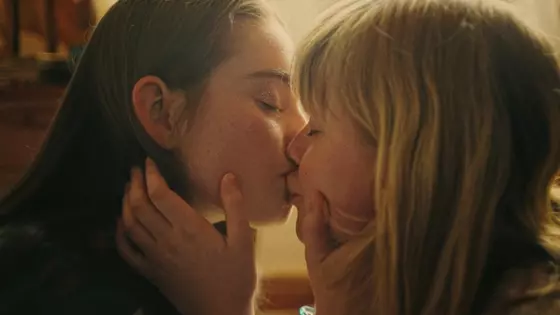 My First Summer premiered at the Adelaide Film Festival on October 24, 2020. The movie was officially released on March 5, 2021, in Australia, and will screen at the Santa Barbara International Film Festival on April 1, 2021.
While we wait for more viewing opportunities that I will share with you. Here is the trailer of My First Summer: