Christin Baker is back with her latest movie, "Christmas at the Ranch." The director has made several notable movies and series that you may know, including "Season of Love" and "Secs & EXECS". A script co-written by Baker herself and Julie Anton makes this an exciting project to look forward to.
The movie will be an exciting follow-up to "I Hate New Year's" with Dia Frampton, Ashley Argota, and Candis Cayne.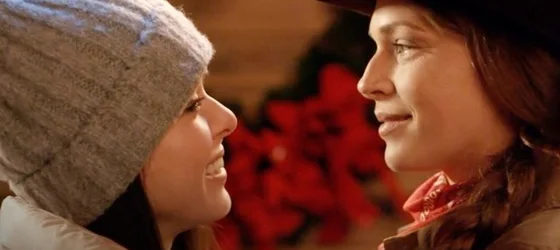 In Christmas at the Ranch
Raised by her grandmother, Meemaw (Lindsay Wagner), after the death of her parents, urban power broker Haley Hollis (Laur Allen) hasn't been back to her family's Nashville ranch in years but, one day is summoned by her brother, Charles (Archie Kao), in a last-ditch effort to save their beloved land from closure.
When she reluctantly returns to her family ranch, her introduction to ranch hand Kate (Amanda Righetti) goes terribly awry. But now, they must put their differences aside and band together to save the homestead. And perhaps discover that finding love isn't always where (or with who) you expect.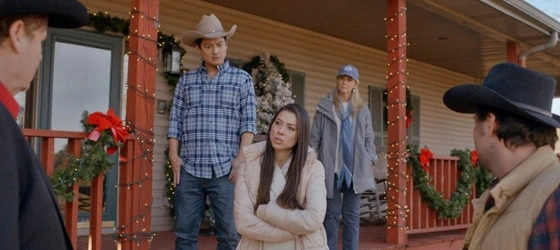 "Christmas at the Ranch" stars Lindsay Wagner (Grey's Anatomy), Amanda Righetti (Captain America: The First Avenger), Archie Kao (Chicago P.D.), and Laur Allen (The Young and the Restless).
Christmas at the Ranch soundtrack is available too
The soundtrack of the movie will also be available on iTunes and Cdbaby from December 1st!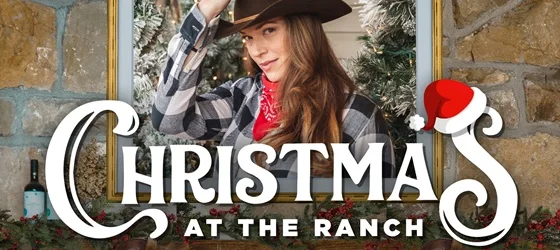 The album features original music, including songs by Dia Frampton, finalist of the first season of The Voice, and lead singer in her band Meg & Dia.
It also has some great songs by Dominique Provost-Chalkley, who worked on Wynonna Earp!
Check out the trailer here!
Watch Christmas at the Ranch on VOD
"Christmas at the Ranch" will be available from December 1st, 2021, on Tello Films.
Update on June 20, 2022: The movie is not available on VOD anymore.
Conclusion
Get your lover and friends together for a great night with the new lesbian Christmas movie, Christmas at the Ranch!