The trans sports ban in Arizona
The proposed trans sports ban in Arizona, or Senate Bill 1165, will prevent transgender girls from participating in any school sports, from elementary school through college, on a team aligning with their gender identity.
The ban will affect primarily public schools, but if private schools find themselves up against public schools, then they will be subject to these restrictions as well.
Indeed, any "interscholastic or intramural athletic team or sport" sponsored by a public school or a private school "whose students or teams compete against a public school" are required by SB 1165 to divide students into "males, females, or coed teams based on the biological sex of the participating students."
Arguments on both sides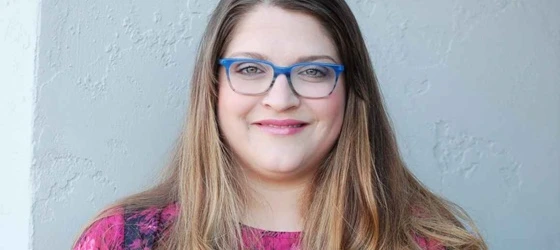 Deputy director of Equality Arizona, Nicole Cassidy
"I don't think that we should be further segregating kids who are already alienated and made to feel like they shouldn't exist," Nicole Cassidy, deputy director of the LGBTQ advocacy organization Equality Arizona, told the committee. "I think that they should be able to play with other kids."
Vanessa Ansbach, the mother of a 10-year-old transgender girl, expressed her concerns about this legislation that "harms her and kids like her."
"She poses no threat to other girls on her team," she said. "She's one of them, just another teammate, unique in her talents and just out there enjoying the camaraderie and friendship that sports provide."
Senator Warren Peterson (photo by Gage Skidmore)
In response to these arguments, Sen. Warren Peterson, the Republican chairman of the committee, invited trans people to create "a trans league".
"This bill protects our daughters and our granddaughters," Peterson said. "It's absolute lunacy to think that it's OK to allow a male to dominate in a female sport."
As for him, no doubt he is part of the douchebag league.
The fact is that the Arizona Interscholastic Association has already policies for including transgender students.
The result of the vote
The Arizona Senate Judiciary Committee voted 4-3 in favor of this bill.
The fate of SB 1165 is now in the hands of the senators. If they approve it, the bill will then go to the House of Representatives for a vote.
And if the bill passes both houses and is signed by Arizona Republican Governor Doug Ducey, it will become law.
As you can imagine, the last few steps are looking especially tough, and based on what we have seen happening elsewhere - well... you know how this story could end.
States that ban transgender girls from playing school sports
Alabama, Arkansas, South Dakota, Florida, Idaho, Mississippi, Montana, Tennessee, Texas, and West Virginia have implemented measures to prohibit transgender girls from playing sports on teams consistent with their gender identity.
However, you should know that legal challenges have been launched in most of these states.
Conclusion
If a transgender sports ban is approved in Arizona, it could force trans girls to play with the wrong team and lead them towards feelings of isolation.
Transgender children and girls may also feel ostracized by their classmates because they are "different." This is an unfortunate reality for trans youth, as we already know how much bullying takes place in schools across the country.