Introducing Nepalese Queer Web Series "Just Another Love Story"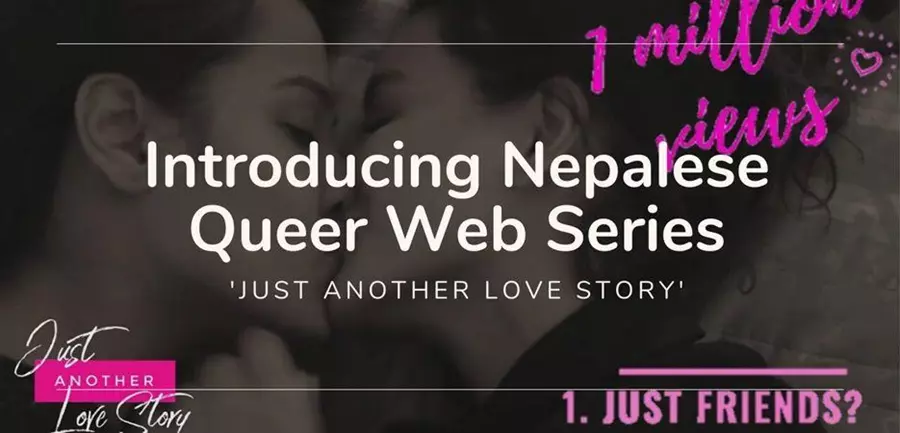 "Just Another Love Story" is a groundbreaking web series set in the beautiful and diverse country of Nepal. This captivating show is centered around a love triangle between three young adults: Amara, Maya, and Raj. But what makes "Just Another Love Story" truly unique is that it's not just another love story – it tells the story of two women falling in love with each other. The series has received rave reviews from critics and viewers alike, thanks to its compelling plotlines and relatable characters. Whether you're looking for an engaging drama or just want to escape into a romantic world, "Just Another Love Story" has something for everyone. So don't wait – check out this exciting new web series today!
At first, I was curious to see how it would turn out. I didn't know what to expect.
Entitled "Just Another Love Story", the project is not too dramatic or ridiculous. I found the web series very beautiful for Priyanka Karki's debut as a director. She also plays the main role alongside Shristi Shrestha and Samyek Man Singh.
The only regret I had was that the two women's sexual orientation is not clearly mentioned. But "Just Another Love Story," however, is a romance-drama web series that has the merit of telling a love story between two Nepalese women, a country that is rarely mentioned in our community. This first 13-minute episode comes as a surprise and it's a beautiful project that deserved our attention.
Here's the trailer and the first episode, be ready, you may fall in love with this web series:
The complete season can be watched on YouTube: youtube.com/channel/UCqEpuM7yrbk8-6gzX4FCCuA
Comments
No comments made yet. Be the first to submit a comment