But, before anything else, I just wanted to tell you that the title of this web series is really lame and does not reflect in any way what you are about to watch.
Seriously, don't let the title turn you off. It's not nearly as bad as it sounds.
What "Stupid Wife" Is All About?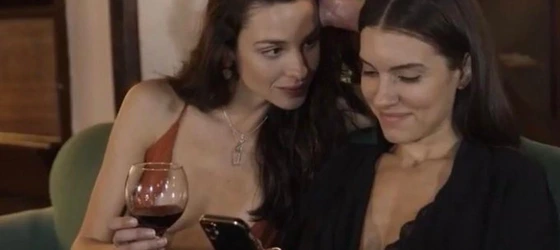 When the story of "Stupid Wife" begins, Luiza (Priscila Reis) and Valentina (Priscila Buiar) are two law students. Valentina keeps teasing Luiza to the point that Luiza hates her more than anything.
Later, Luiza was waiting at the bus stop, hoping the bus would come soon. It's getting dark, and she doesn't feel safe being out alone. Suddenly, Valentina pulls up on her motorcycle and offers to take her home. Luiza hesitates at first, but then she decides it is better than waiting for the bus. She gets on the back of Valentina's motorcycle and holds on tight. When they arrive at Luiza's house, Valentina tells her that one day they will get married.
When Luiza wakes up the next day in the same bed as Valentina, she suffers from dissociative amnesia and has forgotten everything about her life with the one who has meanwhile become her wife...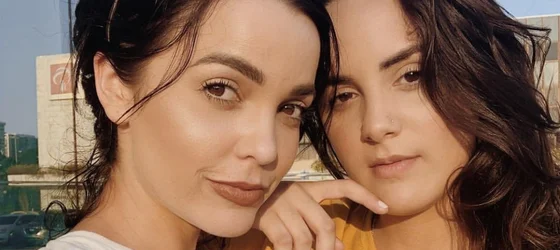 Natalie Smith and Priscilla Pugliese
Directors Priscilla Pugliese and Natalie Smith did an amazing job of bringing Nathalia Sobré's fan fiction to life.
"We chose the perfect cast. I am very happy to see that they delivered much more than we imagined. It is a beautiful story, and we believe that the audience will fall in love with this couple with each new episode," says Priscilla Pugliese.
The two actresses have a great complicity on screen and work well together to bring the story to life. They share a close bond off-screen as well, which is evident in their interactions with each other. Their scenes are some of the most natural and believable in the series.
You're sure to enjoy the sensuality between the two characters as they rediscover each other, especially starting in episode 3.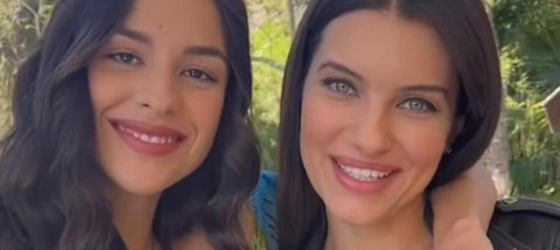 Priscila Reis and Priscila Buiar
"Bringing Valentina to life was an incredible challenge," Priscila Buiar said. "We have many things in common, such as love for the family, determination for what she loves and believes in. But Valentina also challenged me to discover my daring side, self-assured, not afraid to speak her mind, the seductive side. It was a challenging laboratory and one that taught me a lot."
Actress and model Priscila Reis, who plays Luiza, also said:
"It's a new world for me. I had never worked in web series before. I had no dimension of the size that YouTube is and the public that is on it. I have enormous expectations and I am very happy, with a sense of accomplishment. Me, Pri Buiar, Natalie, Priscilla Pugliese, and everyone on the team put all their heart and soul into the project. I am very excited, very happy, and I hope the audience will fall in love with Luiza and Valentina, just as we did."
Watch The Trailer For "Stupid Wife"
Check out the trailer for "Stupid Wife" below!
And here's the trailer for part 2:
Watch "Stupid Wife" Web Series Now!
If you're looking for a new web series to watch, I highly recommend "Stupid Wife." It's one of the hottest and most popular series out there right now and for good reason.
The first four episodes of the series are available on the Ponto Ação Produções YouTube channel, all with English and Spanish subtitles.
As for the second part of this season, it is scheduled to begin airing on October 6.
This season consists of seven episodes in total, so you still have time to catch up. I highly recommend that you do, because trust me, you won't be able to stop watching once you start. "Stupid Wife" is the perfect show for a weekend binge. So what are you waiting for? Go see "Stupid Wife" today. You won't regret it! Here's the link: youtube.com/c/PontoAçãoProduções