Movie Plot: A Dilemma Between Beliefs And Love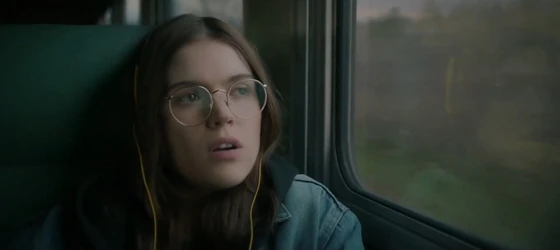 "You Can Live Forever" is set in 1992 and follows the love story of Jaime and Marike, two teenagers who find refuge in their secret relationship. Jaime, 16, grew up in Thunder Bay, in the English-speaking part of Canada. She loves sci-fi, The Cure, and getting high. And unbeknownst to all those around her, she's gay. After the tragic loss of her father and her mother's depression, she moves to the Saguenay region to live with her devout Jehovah's Witness relatives, her Aunt Beth and Uncle Jean-François in French-speaking Quebec. There lesbian teen Jaime must regularly attend religious services despite being an agnostic. She feels like an outcast, but all that changes when she meets Marike, a devout Witness girl who is the daughter of a prominent Witness elder. The two are instantly drawn and quickly become close friends, and Jaime falls hard for Marike. They eventually spend most of their nights together at either one of their houses, exchanging discreet smiles and sharing tender moments in a protected space away from prying eyes. The two girls disappear into their private world, and for a while, they are happy.
But when the community notices how close Jaime and Marike are, they work hard to keep them apart, only allowing them to see each other under strict watch. The elders believe that keeping these two apart will stop them from loving each other. However, all it does is push them closer together into a clandestine and intense affair.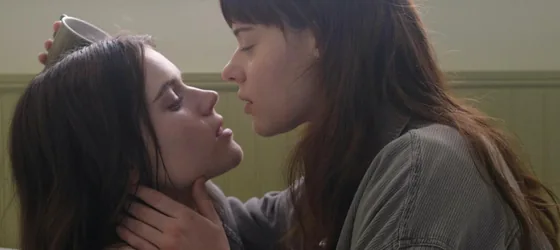 When their carelessness leads to getting caught and being discovered by Jamie's uncle, the consequences are drastic. Faced with the threat of being expelled from both her family and the worldview in which she was raised, Marike agrees to marry Marc-Olivier, a local boy. Despite her immense sadness, she resigns herself to the marriage so that she and Jamie can both achieve happiness in God's promised kingdom after the world ends that has been promised to them, which is one of the teachings of Jehovah's Witnesses that they call "the new system of things."
Jaime wants to run away with Marike, but she is horrified to realize that their two worlds are very different. Marike is deeply attached to the beliefs taught by her family, and Jaime finds herself at a crossroads - either sacrificing her own beliefs to stay with the person she loves or being forever separated from her.
"You Can Live Forever": Sarah Watts' Personal Masterpiece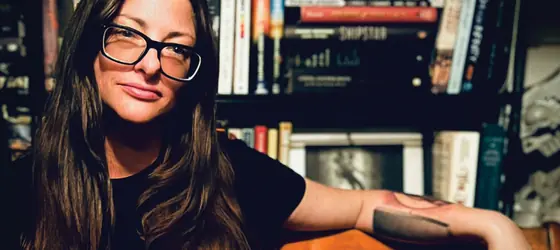 Lesbian co-screenwriter and co-director Sarah Watts drew on her own experience to write the story of "You Can Live Forever."
"I grew up gay in a Jehovah's Witness community in a small northern town," Watts said. "As a teenager, I was eager to see a story with a character who even remotely resembled me on the movie screen. But I was always disappointed. When there were lesbian characters, they were inevitably used as plot points and usually died tragic deaths."
She continues: "I was so desperate for representation that I spent all the money I'd been saving for a trip to Europe to fly to Vancouver so I could see Bound on the big screen. When I met Mark and explained my upbringing to him, he immediately understood my point of view. For years, we worked together to create a film that could honor my own background and the experiences of other young people in a similar predicament. 'You Can Live Forever' is the movie I always wanted to see as a teenager."
Casting And Crew
Sarah Watts and Mark Slutsky give us a thrilling new lesbian movie starring:
Anwen O'Driscoll (Burden of Truth, Nurses) as Jaime
June Laporte (The Dropout) as Marike
Liane Balaban (Definitely Maybe) as Beth
Antoine Yared (The Sketch Artist, Nurses) as Jean-François
Hasani Freeman (The Saver) as Nathan
Deragh Campbell (MS Slavic 7) as Amanda
Tim Campbell (The Expanse, Y: The Last Man) as Frank
Review: "You Can Live Forever" Advocates Love, Tolerance, And Open-mindedness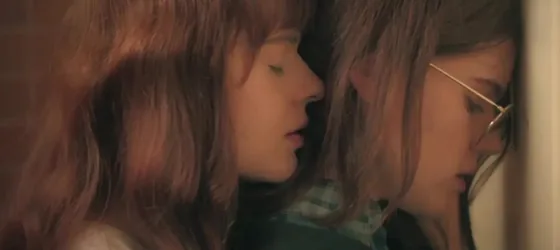 "You Can Live Forever" is a poignant lesbian drama set in the early 1990s that sheds light on attitudes towards homosexuality among Jehovah's Witnesses.
The movie fosters tolerance by creating a warm and romantic atmosphere. The characters defy stereotypes and expectations by showing compassion, even if it defies their own beliefs and values. "You Can Live Forever" does not succumb to the temptation of promoting hate between different religions and philosophies either. The personal investment of co-screenwriter and director Sarah Watts, who grew up as part of a Jehovah's Witness community, brings the needed balance concerning religion here. The film neither takes sides nor tries to make any statement about it but rather tells a beautiful love story.
Also, O'Driscoll and Laporte's great chemistry allows viewers to identify with them and their relationship. Clever camera shots facilitate a full focus on the characters and the dynamic between them instead of showing distracting environmental details that may be irrelevant.
Trailer: Let Yourself Be Charmed By The Story
Be spellbound by this beautiful lesbian love story by watching the trailer below that will make you eager to see the rest of the movie:
Expect An Official Release Date Soon
The movie is currently touring the world's most renowned festivals after its world premiere took place at the Tribeca Film Festival last year. For now, audiences have been giving it a rousing ovation. In addition, critics marvel at its innovative narrative, dynamic characters, and captivating story. This makes it one of the most highly anticipated lesbian movies of 2023. We eagerly await its official release this year so that everyone can experience the compelling magic of "You Can Live Forever." Stay tuned! We'll be sure to update this page as soon as we receive more information.