Anne In The New Season
The second season starts after college. Anne (Hanna van Vliet) is 24. She is still trying to figure out what she wants and stumbles through life. Surrounded by her good friends, Anne tries to find her way and learns to accept that things don't turn out the way she thought they would.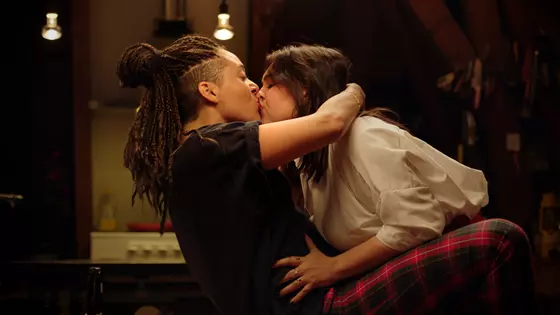 Anne+ Season 2 Episodes
We were thrilled to find out that the season 2 premiered in March 3rd, 2020. This new season has 8 episodes, each about 25 minutes long and is available only on BNNVARA for now with no English subtitles yet. We, fans, are eagerly anticipating when these new episodes will be translated into English so we can finally get a glimpse at what's coming up next! We just have to wait a little longer before we can find out what's in store for the second series. I'll let you know as soon as they release international subtitles.
Update on January 2021: Season 2 of the web series "Anne+" is now available in English on All 4, the Channel 4's streaming platform. However, most people who want to watch this season 2, myself included, will be unable to watch the show as it's only available from the UK. Here's an article about this: Watch Lesbian Web Series "Anne+" Season 2 Now On All 4. I get they want to make money to keep the show going but their strategy isn't the right one. They better put the series on Vimeo and ask us to rent it like other popular lesbian web series are doing.
Update on July 4, 2021: The wait is over! Team Anne+ has released their newest season in English and stated to talked about Anne+ feature film. Learn more: Stream Anne+ Season 2 Now! (This Is What You've Been Waiting For)
The Trailer
Anne+ is back again ladies! While season 2 doesn't have English subtitles yet, they did put out a very enticing teaser trailer letting us in on some secrets.
If You Missed Season 1
You can watch season 1 online on YouTube (youtube.com/channel/UCeBwj6OqNSC83p75Nthv4FA) or on the official website (anneplus.nl/episodes). All episodes of this first season are available with English subtitles.